Music in Kenya is diverse. With about 40 national languages, Kenyan music is as varied as it could be. Kenyans make folk music, R&B, reggae, hip-hop, taarab, gengetone among many others. The songs are mostly linked to Kenyan culture with content involving language, people, religion, cuisine, festivals, among others.
Many artists influence the music of Kenya including the crowds that listen to such music. For instance, gengetone is largely associated with the young people including the school going kids. Some of the Kenyan musicians that are making waves in 2021 include:
Sauti Sol is an award winning Afro-pop band that originates in Kenya. The band consists of four gentlemen. Sauti Sol have worked on several (five as at Feb 2021) albums over the years while collaborating with many other top stars and giving live performances. Initially, the band was involved in a cappella, which they performed between 2005 to 2011.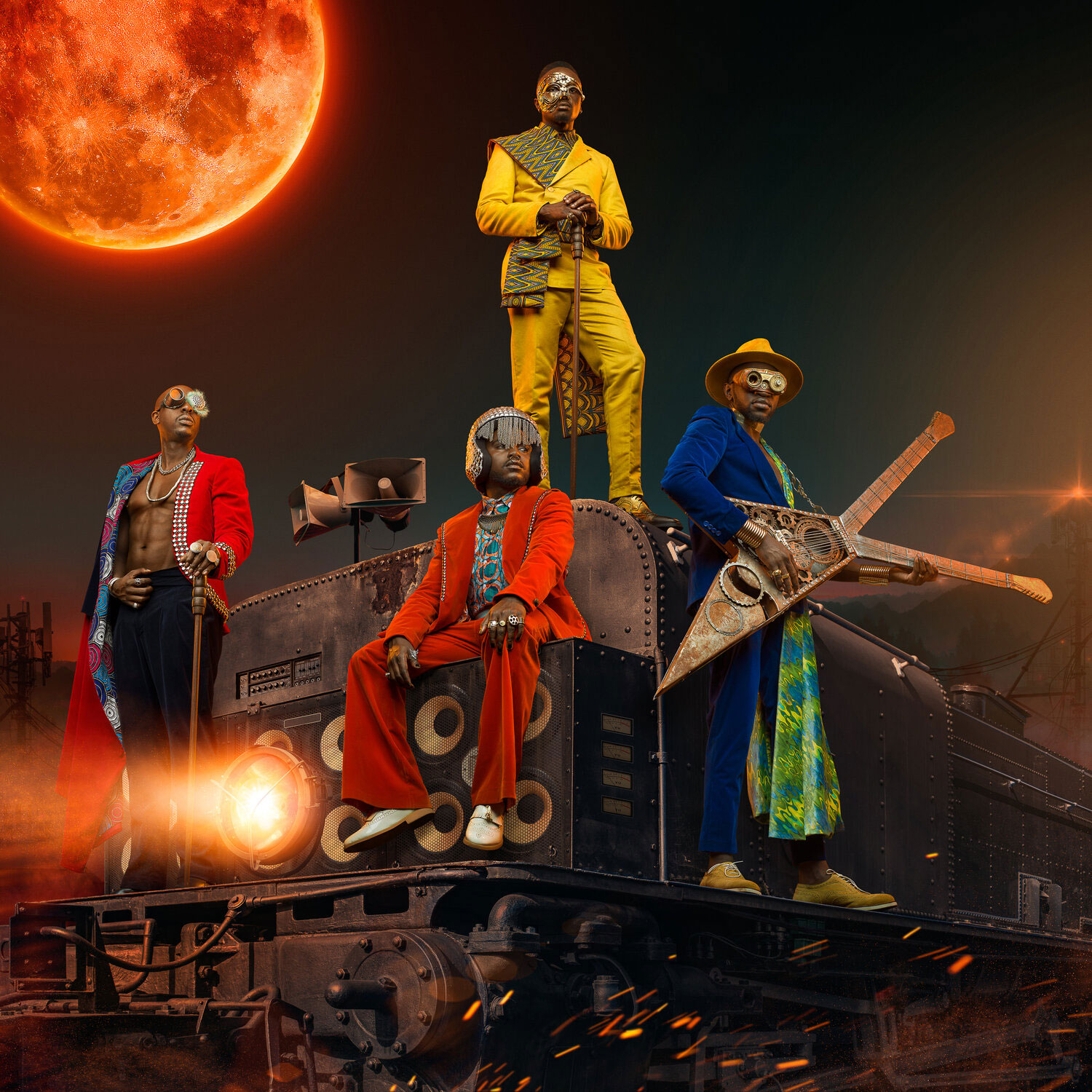 In 2013, the group released a self-title extended play (EP) produced by South African rapper Spoek Mathambo. Other music videos were released during the period and a third album was released in 2015. From 2018 to date other albums have been released such as Afrikan Sauce and Midnight Train.
Xenia Manasseh is a fast rising artist whose debut song titled 'Fallin Apart' was chosen for Mr Eazi's emPawa Africa program, a platform that empowers artists to reach their full potential through funding and skill improvement. Xenia moved to Nairobi from Atlanta in 2019.
Xenia's sounds are mostly Neo-Soul and Afro R&B. She draws inspiration for her music mainly from her personal life experiences.
Real name Bill Sellanga, Blinky Bill is a Kenyan artist, Deejay and hitmaker. Blinky Bill is unarguably one of the best Kenyan artists doing it at the moment.
He is a pioneer in the Kenyan urban music scene starting out  in Just a Band, a group of 3 (Bill, Jim and Dan) who met in the 2003 Kenyatta University Science Department. is music gives him the chance to tour Kenya as an artist. His music is considered to shift culture while it creates change.
Karun, real name Karungari Mungai, has captivated audiences since she was a teenager in the Kenyan hip hop group Camp Mulla. The group disbanded  beginning Karun's journey to self-discovery. Today she can claim her own place as a prolific Afro RnB singer and performer.
In 2019 she was named by Forbes as one of Africa's rising artists under 30. Her music is influenced by people such as India Arie, Erykah Badu and Bobby McFerrin (Anon., 2020).
Real name Nyamari Ongegu, Nyashinski is Kenya's prodigal son. He started raping as part of a trio known as Kleptomaniax. After nearly a 10-year Hiatus in America Nyashinski returned to the music scene in 2016 with a song titled Now You Know and didn't stop releasing music until he took over the music industry
In 2020 Nyashinski released an album titled Lucky You under Geta International Records. The album was received with acclaim by Kenyans and many international fans. Nyashinski is among the top paid artists in Kenya.
Fena Gitu is a musician, a songwriter, performer and producer who has been in the music industry for more than 10 years. Besides music she owns a company where she holds the position of CEO (Creative Garage, 2017). Fena could be singing about clubbing, life issues, money or anything else. She is a prolific songwriter who has written music for heavyweights such as Sauti Sol and Tiwa Savage in Girl Next Door.
Fena is one the best Kenyan female rappers. On social media she is vocal about the need for artists and musicians to support each other. Her music has and will continue impacting the growth of Kenyan music for decades to come.
Octopizzo is a hip-hop artist who has been in the industry for quite a while. Besides being a musician Octopizzo is a youth ambassador and activist. He grew up living in Nairobi's Kibera slum and sang his way out. His music addresses issues concerning the youth and modern life like poor governance, partying, entrepreneurship and overcoming challenges.
Octopizzo is known to invest heavily in the growth of his music. He has collaborated with Suzanna Owiyo, Blinky Bill, Idd Aziz and many  other top Kenyan artists.
Khaligraph's real is Brian Omollo. He is an award-winning rapper with much influence in the Kenyan music business. Though he has not been in the industry for a long time, his music has already made a sizable contribution to the industry.
Khaligraph is one of the artists who has consistently spoken out loud about Kenyan media's lack of Kenyan music on their playlists. Khaligraph raps about family, entrepreneurship, and overcoming challenges. He has collaborated with Sauti Sol, Nigeria's Sarkodie, Tanzania's Rostam and Masauti among many other top artists.