The Boyz have understood every assignment they've received, acing every hit track they release, bringing a fresh, new vibe to the city and the music industry. Buruklyn Boyz, the Kenyan-based drill music group, came into the limelight in 2019. Their debut hit song Durag na Slice marked the epoch of a new style of music that was fresh and which won the admiration of fans eager for a new and better sound.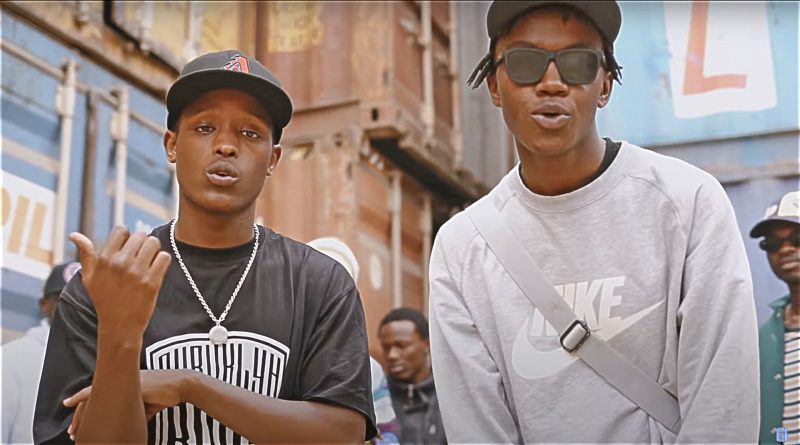 The drıll sub-genre which is still emerging in the Kenyan musıc ındustry, is the domain of new young artists who bring more character and infuse a vibrant dose of personality in their art. Buruklyn Boyz is leading the charge challenging the rules and refusing to be put in a box.
Controversial Rise of Drill Music
Rising from Chicago's inner-city Black youths, drill music focused on content defined by the real-life experiences of the genre's creators. The themes of the nascent Chicago drill music included gang-related conflict and anti-capitalist sentiments.
"Young kids that were growing up in an environment that was chaotic in south London that's all we knew, that's all we saw. Of course, I'm gonna talk about what I'm seeing around me… the drug dealing and young people getting into trouble."
This, of course, pitted drill music artists against law enforcement who scapegoated the content put out in drill music instead of fixing the societal issues that continue affecting American communities. Later in 2012, drill music was exported to the South London District of Buxton. The London police have gotten into partnerships with digital service providers such as YouTube to moderate drill music content which they say 'fuels violence'.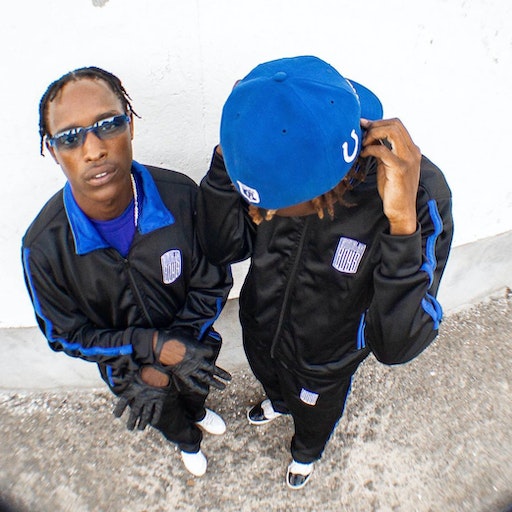 Power of Mass Media
It is not false that gangs are increasingly using drill music and social media to promote gang culture. But rather than being an indictment of drill music, this is only a testimony to the evolution of gang culture. Does some drill music contain violent language and suggest questionable morals? Yes. Is this unique to the subgenre? No. Music, as with any art form is a tool. And a tool's use is mostly determined by the hand that holds it. It is only sensible to assume that criminal gangs want more people joining and supporting their course. For them, this means making use of ways that provides the most advantage to achieve the goal. Mass media is a powerful platform for change, whether good or bad.
In Kenya, however, drill music has not had as much negative perceptions. For many years, the Kenyan music industry has played it safe. New music that was coming out followed a certain appeal and tonality. From traditional folk music, gospel music, genge and kapuka, hip-hop, etc. Then came gengetone and drill music, the new genres being explored by young Kenyan artists. The market was alive with conversation and discourse. There were new vibes to break your back to and sing along to.
Taking the Crown
With over 60,000 monthly listeners on Spotify, the Kenyan drill stars are already taking the industry by storm. The group is the only Kenyan group featured on the global program called RADAR. The RADAR initiative, launched by streaming giant Spotify, is aimed at promoting emerging artists across the world. Buruklyn Boyz' Dream ya Kutoka Kwa Block' was also chosen among seven drill hits in a list curated by Grime and Rap Music (GRM), a popular urban British music outlet and entertainment platform. GRM stated that the group is part of the reason drill has grown so much in Kenya.

Buru Buru Estate
The name Buruklyn Boyz is from 'Buru Buru', an uptown living area in Nairobi's Eastlands which doubles up as the home of the members of Buruklyn Boyz. Buru Buru is well known for championing hip-hop culture in Kenya. Their tagline "tano nane" (58), heard at the beginning of most of their tracks, is the number on the public transport vehicles that ply the route to Nairobi CBD from Buru Buru. The main faces of Buruklyn Boyz are the rappers Ajay and Mr. Right along with their manager Ali. Before starting Buruklyn Boyz, Ajay and Mr. Right had ventured into the music industry on their own, particularly Ajay, who released his single 'Psycho' and fan's favorite 'Trapping'.
Kwani Ni Kesho?
You have probably seen the phrase "Kwani ni kesho?" on your social media feed. If not, it is a phrase that directly translates to "Is it tomorrow?". Buruklyn Boyz use this catchy phrase in most of their tracks.  A figurative translation for the phrase is "I'll not wait for tomorrow. I'll be great today." When they released the track 'Nairobi' in 2020, they brought some much needed freshness from the usual music that had been playing on the radio. The song cemented Buruklyn Boyz' role in Kenya's drill music industry, gaining the group admiration from many music enthusiasts and drill fans.
Own Your Space
The ever-changing and dynamic music industry in Kenya is not always welcoming to artists who enter the scene with fresh ideas. Yet, Buruklyn Boyz has beaten the odds to keep rising and shattering the limits of what artists can achieve. The group has significantly improved the local drill music scene. They have challenged the status quo and raised the Kenyan flag a notch higher. With the drill sub-genre still in its infancy, Buruklyn Boyz is showing young artists in Kenya and around the world how to find your space and own it.