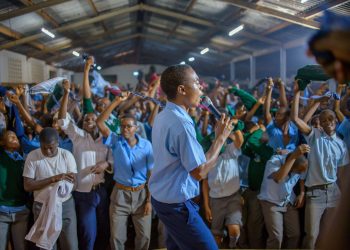 Dear Hon. Ababu Namwamba, "Youth, Sports, and Culture matter and they should come home." My History with Shairi The first...
Artistic activity is generally considered to be secondary to a main activity. Artists are first and foremost economists, journalists, teachers,...
Mama Chebet whispered something in her daughter's ear and Chebet left the building. All eyes were looking at her as...
"How is placing a logo here and an image here and some text there so difficult? I don't think it...