Among the people we spoke to who knew him as a teenager in high school and in primary school, everyone agrees Maina Murumba was a hilarious person. "We thought he would become a comedian" one close friend, who has known Maina since he was 6, told us. Then Murumba joined University to pursue a degree in Economics in 2011.
When he wasn't learning about the economy, as others who study economics do, Murumba was on Twitter and Facebook sharing ideas. Football ideas. Music ideas. Political ideas. Lots of ideas. The unifying feature in most of the ideas
Murumba
shared was that they were delivered with wit. Forward to 2018, Maina decided to embrace his comedic skills and took up the challenge of stand-up comedy. He didn't perform alone. Together with
a group of other upcoming comedians
, they began hosting comedy nights in various locations across Nairobi.
WAKILISHA spoke to Maina just before he went on stage to find out what's to come for comedy in Kenya.
W: Is the kind of comedy you perform and the kind that many Kenyans see on popular comedy shows like Churchill Show similar?
M: In a lot of ways, yes. The goal is the same. We're all trying to entertain. It doesn't always work out but that's always the goal. Churchill Show set a good foundation for stand-up comedy in Kenya. And of course, other comedians before that also did their part to grow the industry. Massive thank you to all of them.
W: Are there genres in comedy? What kind of comedy genre would you say you perform?
M: There are different genres. We have really good sketch comedians & writers in Kenya. I think Kenya just has very funny people, maybe I'm biased.
W: In most professions, there's a learning curve that gets one from amateur to pro. Does this curve apply to comedy too?
M: Haha it definitely does. The part that takes longest to crack is finding your comedic voice. With comedy (generally) you get better as you get older.  That's why your favorite comedian is not a 25-year-old.
W: Where would you say you are on this learning curve?
M: I'm still a child in comedy years.
W: Has being on Twitter affected the way you practice your craft?
M: I wouldn't say so, no. Twitter is a great place to reach an audience and hopefully sell some tix. Twitter is good entertainment though and you see the funniest things everyday so that's fun.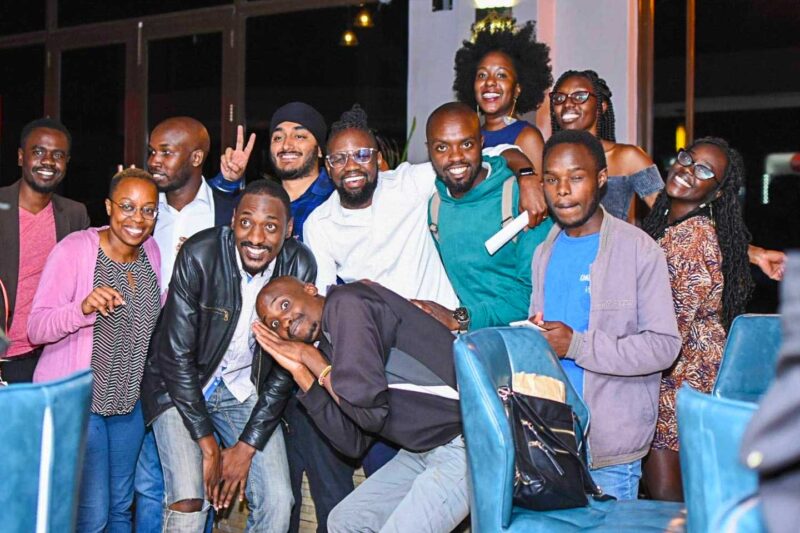 W: Is there a difference between comedy delivered online vs on a stage/ to a physical audience?
M: Immediate reaction definitely. With a live audience they're super quick to let you know if you're doing a good job or not. Also online you can always reach a lot more people so that's good.
W: We have been seeing talk about a new event called Roast House. What is Roast House?
M: It's been pretty interesting doing Roast House, which is currently streaming on Showmax.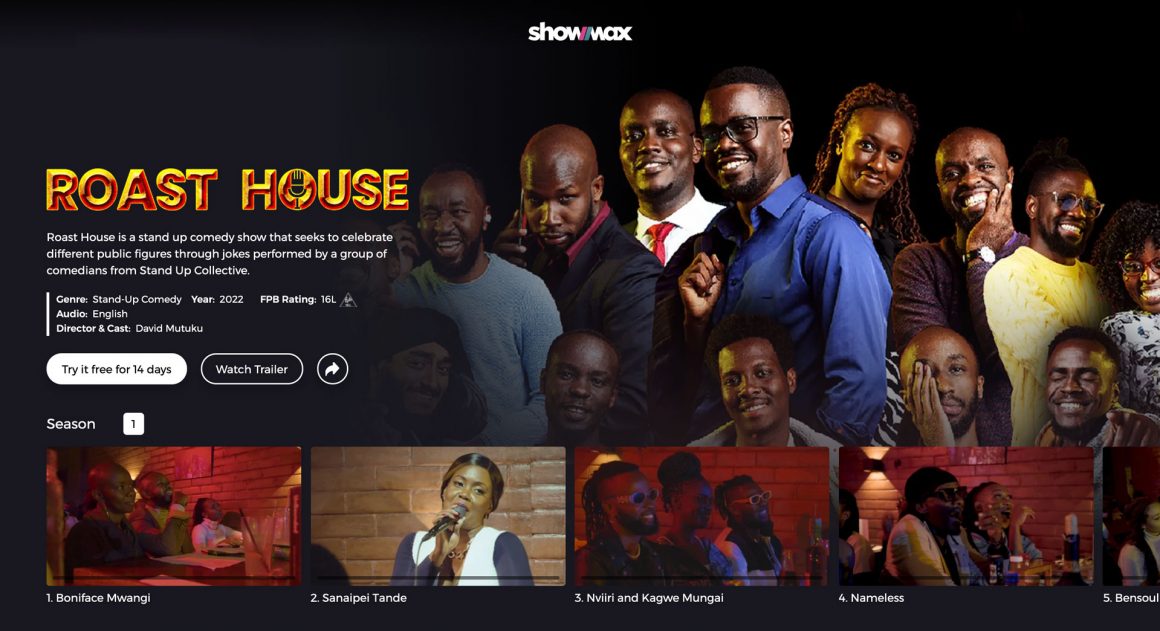 Standup Collective in collaboration with DR TV & Eugene Mbugua have put together a series of celebrity roasts featuring some of the biggest names in Kenyan entertainment. I think they can only get better.
W: What inspires your comedy material?
M: I try and write about my life or my personal thoughts on things (mostly). I can't remember who said this but in comedy everything has been done except your life and I think that's at least 90% true.
W: You're an avid supporter of American Comedian Dave Chapelle, who faces a lot of backlash because of some of the material in his shows.
M: I'm a big fan yes. The goal for any comic is to make people laugh.  That's not someone giving a speech, it's someone doing jokes so if we're talking about intentions, that's a good starting point.  Some things will cross the line for sure sometimes but I'll refer you back to what the goal of the comedian is. That said people have different senses of humor so there's that.
W: Your fellow colleague Ty Ngachira just started hosting a satirical show on TV. What do you think this means for the comedy industry?
M: This is huge for
Comedy in Kenya
. Late night is a solid fixture for any comedy industry. Some of my favorite comedians like Conan & Dave Let are proper late night dogs. I'm a fan of the format and I think TMIwithTy is going to be around for a long time. It's good to see comics find their feet in a field that's pretty difficult to crack.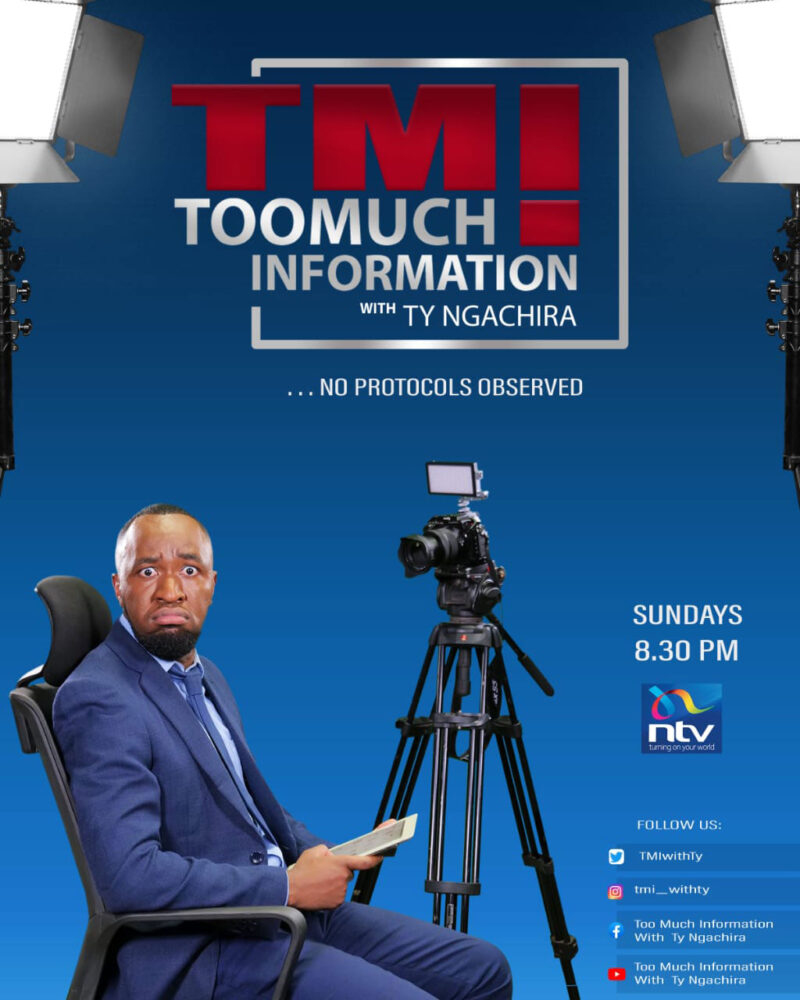 ---
Our mission is simple: to uplift and safeguard African culture, with all its diversity, for generations to come. We celebrate our heritage and ensure its enduring legacy through in-depth coverage of the happenings across the continent, engaging initiatives, and collaboration with other African cultural practitioners.