Just A Band transcends locality and speaks on a universal level to multiple audiences across the world with such ease one would be forgiven for assuming its nonchalance. 4 individuals; Daniel Muli, Bill Sellanga, Jim Chuchu and Mbithi Masya. The four are Just A Band. They took the banalities of quotidian life and infused them with rhythm and verve.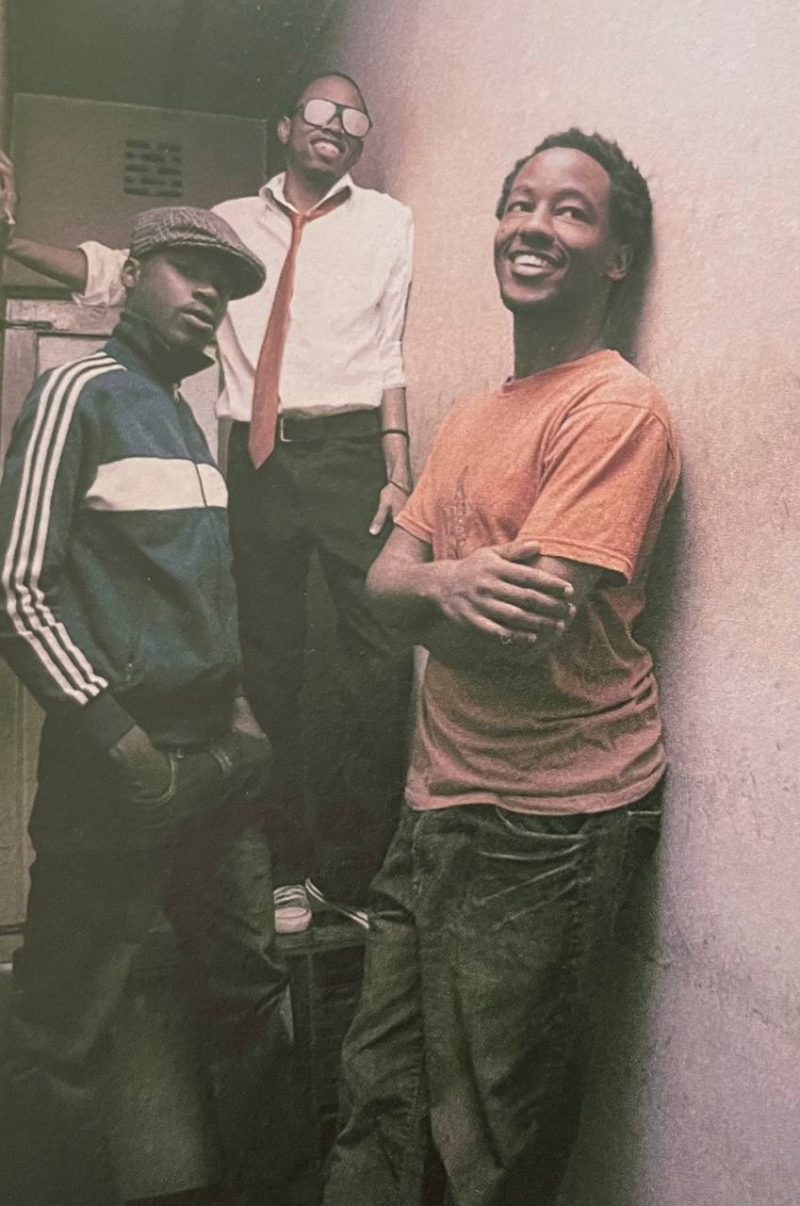 Just A Beginning
In January 2003 while pursuing undergraduate degrees at Kenyatta University, Daniel and Jim met. The two struck up a friendship. One day Jim and Daniel attended a jam session where Jim was to perform with his other friend Bill. At the time Daniel could not play an instrument. Regardless, the trio still went on to make their first tunes together. A few weeks later, while playing some of their tunes to a friend, the friend suggested they form a band to play at that year's Kenyatta University Culture Week. That was the beginning.
They created an identity that sought to capture the alternate realities that could arise out of their experiences. Mbithi joined the band in 2008. He was twenty three and a part-time student at Strathmore University. By then Bill, Jim and Daniel had all completed their undergraduate degrees studies at Kenyatta University.
LabelRevolution
Their first project was an online forum called LabelRevolution, meant to bring together fans of Just A Band and other like-minded people. As described on the forum's website at the time, 'The people we feature on this site probably aren't the mainstream acts you hear and see so often in the media. They're the people who are taking risks and maybe bearing the brunt of being different. Because that's what this whole revolution thing is.' It was during this time that Just A Band met a lot of other artists and producers who helped them understand the music industry better.
Dawn of the Age of #KOT
Coming up in the early 2000s, when artistic practice was seen as inferior to other professional endeavors (still is), Just A Band were a breath of fresh air. As the consumer internet industry gained steam, an influx of youth joined social media sites such as Twitter. These platforms became a potent breeding ground for unconventional ways of thinking. A place where writers, bloggers and artists could thrive.
Misconceptions about Africa
At the same time, the world still looked at Africa as the 'Dark' continent. The internet was awash with misconceptions about Africa. In Binyavanga Wainaina's satirical book 'How to Write about Africa', Wainaina makes a joke about how Africa is portrayed by media around the world outside the continent:
"Always use the word 'Africa' or 'Darkness' or 'Safari' in your title… treat Africa as if it were one country. It is hot and dusty with rolling grasslands and huge herds of animals and thin people who are starving… don't get bogged down with precise descriptions."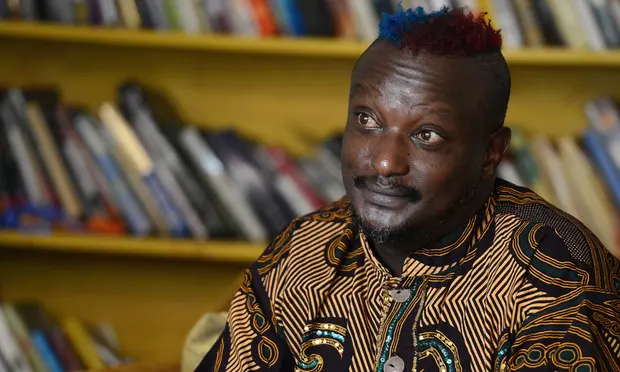 Future-Focused
When Just A Band came into the spotlight, they wanted to do things differently. To cause stirs. The band was experimental with their visuals and their infusion of creativity was topnotch. Their employment of digital technology to create their work gave rise to a whole new musical experience. In 2010, they released the revolutionary 'Ha-He' video which became Kenya's first viral video. Ha-he was the second single of their album '82'. The video marked the return of Makmende, the badass central character, whose name was inspired by Kenyan street vernacular from the 1990s.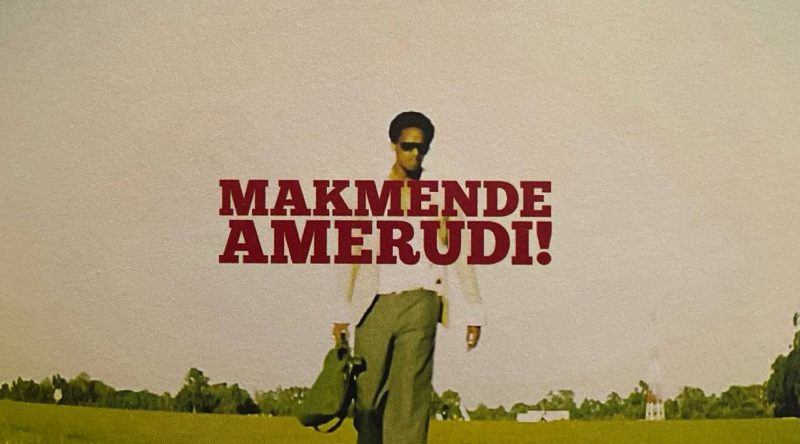 Makmende Amerudi
The colloquialism Makmende originated from a subversion of the catchphrase "Go ahead, make my day" in the 1983 film Sudden Impact. The catchphrase is spoken by the tough character Harry Callahan, played by Clint Eastwood. In retrospective tales told by Kenyan boys and men in the towns and villages, the line became mek ma nday and eventually morphed to become Makmende, aka 'tough guy'.
Soon, they found themselves receiving attention and international acclaim. The collective received coverage from popular publishers like The Wall Street Journal, Fast Company and Wired.
Iwinyo Piny
Just A Band's first true foray into music was in the song 'Iwinyo Piny which is Luo for 'You move the world'. Working with studios had proven difficult at the time. The band did most of the production work themselves. Without a video camera, the task of creating the video fell on Daniel. He had completed a one-month animation course before joining university.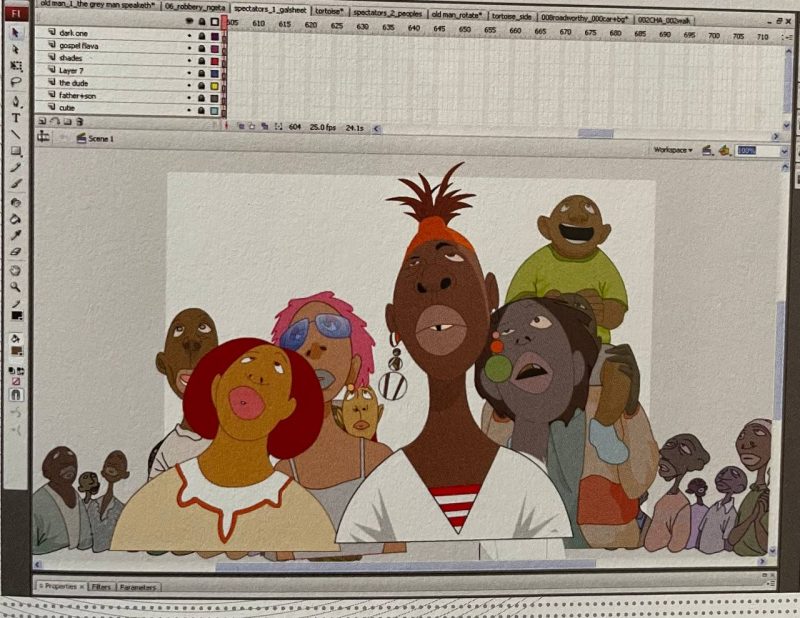 They met a lot of resistance trying to get the video played on mainstream music tv shows airing at the time. It was mostly played on art shows. The video was received well online, prompting Just A Band to make the decision to use the internet as their main platform for engagement in future.
Scratch to Reveal
While working on the album 'Scratch to Reveal' they realized a need. They needed to get the album in people's hands. Which is where Mbithi came in. Beyond helping with production matters, it was Mbithi who formed a 'street team' to sell the 'Scratch to Reveal' albums. Mbithi and his newly-formed sales avengers would pick a bunch of albums from the sitting room and head out to get them to the fans. That was how he became part of the band. Mbithi was also a logistics master. He would ferry his band mates and their huge desktop computers around, scouting for shoot locations and serving as a casting director for the band's videos.
TRNSMSSN
In 2008, the Goethe-Institut Kenya commissioned Just A Band to create a visual art exhibition, marking their expansion from just a band. "Broken synthesizers and fragmented satellite broadcast from the future provide a fictionalized Kenyan future; panicked astronauts, lovelorn puppets, a flying tortoise, the meaning of life, an experimental boy band and a sprinkling of sparkly stuff …"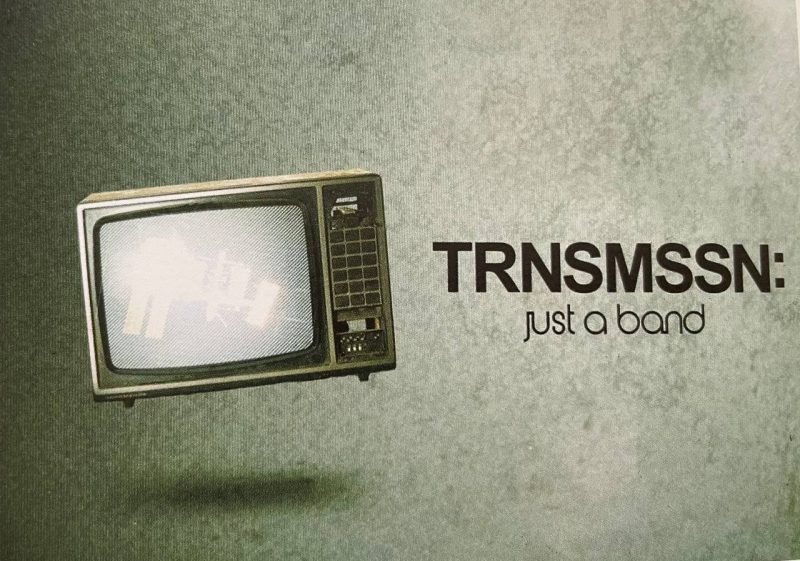 Kudishnyao!
Kudishnyao followed on the success of TRNSMSSN. The project was exhibited in Nairobi at the Goethe-Institut and at the Rush Arts Gallery in New York. Kudishnyao built on the aesthetic of their first visual installation. Kudishnyao is an onomatopoeic sound made by kids on the playground to represent gunshots. The exhibition made use of six screens set up around the space to provide six parallel views of a single story.
'In Kudishnyao, JAB demonstrated their prowess at listening to the environment while creating a new definition of urbanity and life in Nairobi.' -Quote from Just a Book, JAB's biographical publication.
Speaking about the Kudishnyao exhibition, Kenyan-born American visual artist Wangechi Mutu wrote "Just A Band is doing things that are so edgy, so playful, polished, escapist, exhilarating, funky, succint and so damn plugged-in!"
Ode to past heroes
For the song 'Matatizo' from their third album 'Sorry for The Delay' (SfTD) the band presented a compelling visual that touched on a weighty issue of history and politics in Kenya. The Band dedicated the video of the song to the Kenyan composer Issa Juma who wrote the original 'Matatizo' song.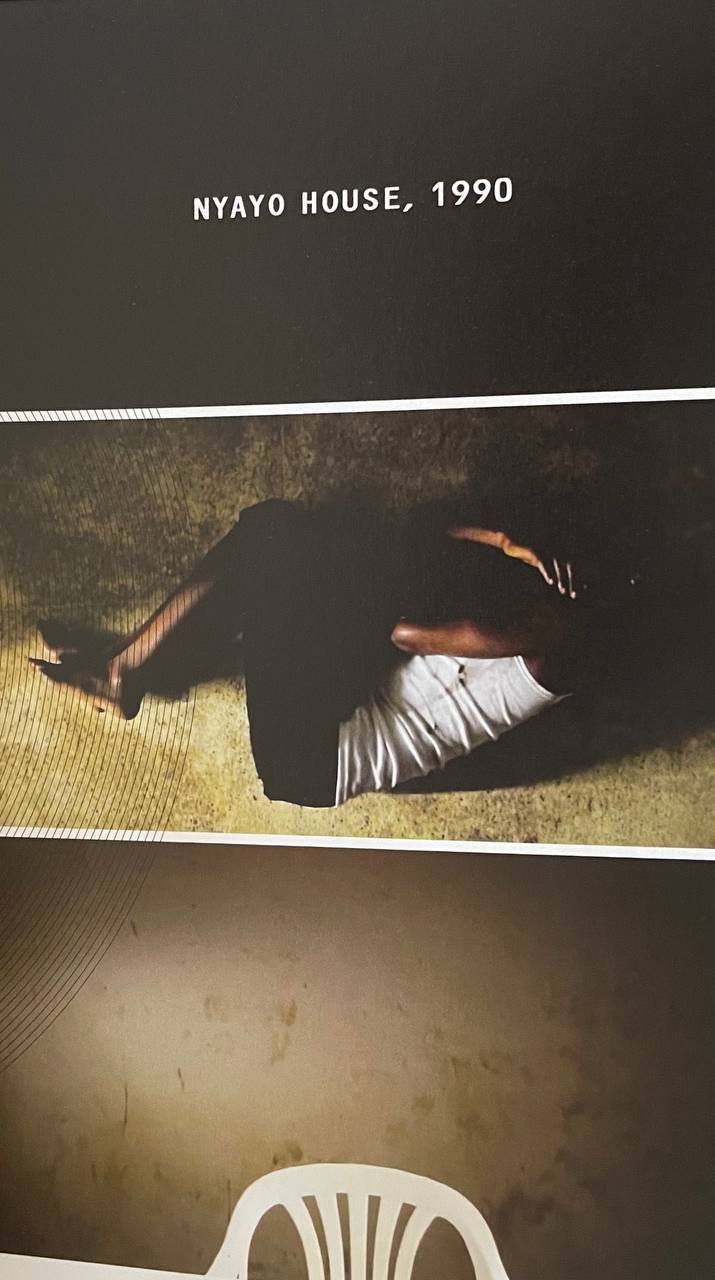 Going International
The success of their Kudishnyao visual art exhibition in New York was a big stamp of approval for Just A Band. It got them on a world stage and their name on the door of international galleries. This would mark the beginning of JABs strong self identification as an artists' collective. After New York, Goethe-Institut Kenya invited them to take part in BLNRB, a Berlin meets Nairobi music project. The international gigs started rolling in. The band had come a long way from puking before going on stage. Now they kept the company of their global musical counterparts at international festivals.

Just A Band Boxing Day Special Album
As 2011 came to a close the band wanted to remind their fans how out of the ordinary they were. They devised a hangout concert with JABs most ardent fans, friends and supporters. With this intention, fans were entertained by guest vocalists Diana Nduba, Sara Mitaru, Stan, Karun and Harry Kimani. The special EP featured covers of old Just a Band songs and some Christmas carols. The album was released online in a 'pay whatever price you want to pay' deal. Fans loved it.
Friends of Just A Band
Since their foray into the public scene in 2003, Just A Band takes pride in having loyal dedicated fans. These fans are called 'friends of the band'. Across the web on Facebook, Twitter and YouTube, the band has accumulated over 200,000 of these friends. They are fiercely loyal and will be seen sharing links to their favorite JAB tunes, wearing JAB merchandise or singing along to all their songs in concert. Friends of Just A Band swarm to the front of the stage and don't stop dancing until closing time.
Probably for Lovers
To create the video for SfTD's lead single 'Probably for Lovers', the band put a call-out to their fans. They broke the song down to ninety-six phrases and sent out instructional PDFs to their friends and close fans. Everyone could sing a bit, dance a bit and be part of the band's art making process. "This [willingness to bring supporters of our art closer into the fold] stems from our beginning as music lovers. We get it. We know how it feels to find an artist that moves you and wanting to build a community around them."
Just a Band's creative curiosity has seen the collective put out a lot of work in a short time. They had taken a break but they're back. Back to imagining alternate realities. And to shattering stereotypes of what it means to be an African artist on a global stage. Their sights are set on the future, in uncharted territory, courting the depths of discovery.
---
Muiruri Beautah is a Head Writer at WAKILISHA and an Art Director at Tessera Communications. He has created award winning work for brands such as Unilever, Diageo, SafeBoda and Safaricom Plc. He lives in Nairobi and in the hearts of children around the world.