You're probably bored in the house.You long for the most basic human needs. You never thought you'd ever be in such a position. You need a break. Even a metaphorical one. We have come up with a plan. A walking plan. Your eyes will be the ones travelling but your mind can accompany the eyes if it wants. Even in silence, company counts. So, we will silently take you on a metaphorical walk to Engarasha, aka Ngara Market. It is a nomadic flea market which magically appears in the gardens opposite Globe Cinema Roundabout on Tuesdays only.
Tuesday morning. 9:07am. You're walking down the cobbled pavement  opposite the Central police Station. There's a gray wall obscuring your view of the Police station.
You are walking down the pavement and 50 meters ahead of you is the public toilet at Globe Cinema Roundabout.There are three Kenya Mpya Buses parked in the grass next to the river flowing downstream towards Kariorkor.
You are walking across Kijabe street past the two nduthi guys seated on their parked TVS and Honda motorcycles. One wears a SafeBoda reflector and an orange helmet is straddling his bike's fuel tank. The other boda boda rider is in a washed out Census reflector and a nondescript yellow helmet that has surely seen better days.
You are walking into Ngara Market. Ahead there are 20 visible merchants of curios, Maasai apparel, jewellery, beautiful paintings of grazing gazelles and amazing waterfalls in Kenya. You are hooked in. You take a mental picture of various items as you walk through the market.
You are walking past the trader selling really nice leather bracelets when he beckons you to approach his spread full of leather, brass and beads jewellery. You are squatting to observe the items more closely. You are holding one of the wrist band in your right hand while your left hand feels the texture made on the leather.
As you scrutinize the man's wares he offers some wisdom and mentions that the product in your hand is quite in demand. He makes this specific product by hand with the help of his friend Josphat in Lang'ata. You want to know the price. You haggle and finally settle for a price you consider a steal.
You will never disclose the true value of this item you just acquired. You will mark up the value by a percentage equivalent to your satisfaction with the product's quality over time.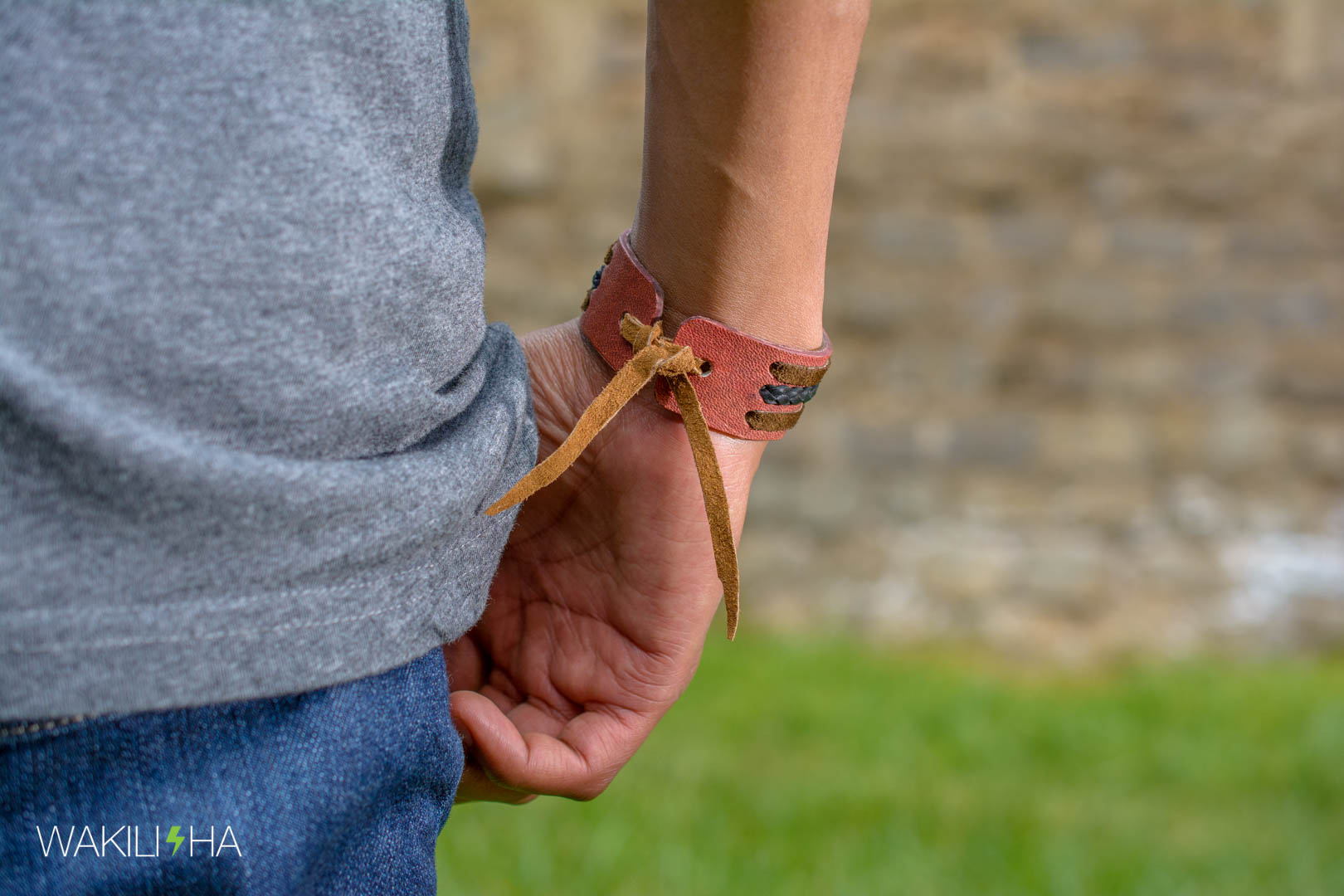 You are walking when you spot the Kenyan flag colors wristband. You make your way past the lady selling dog leashes and pet accessories.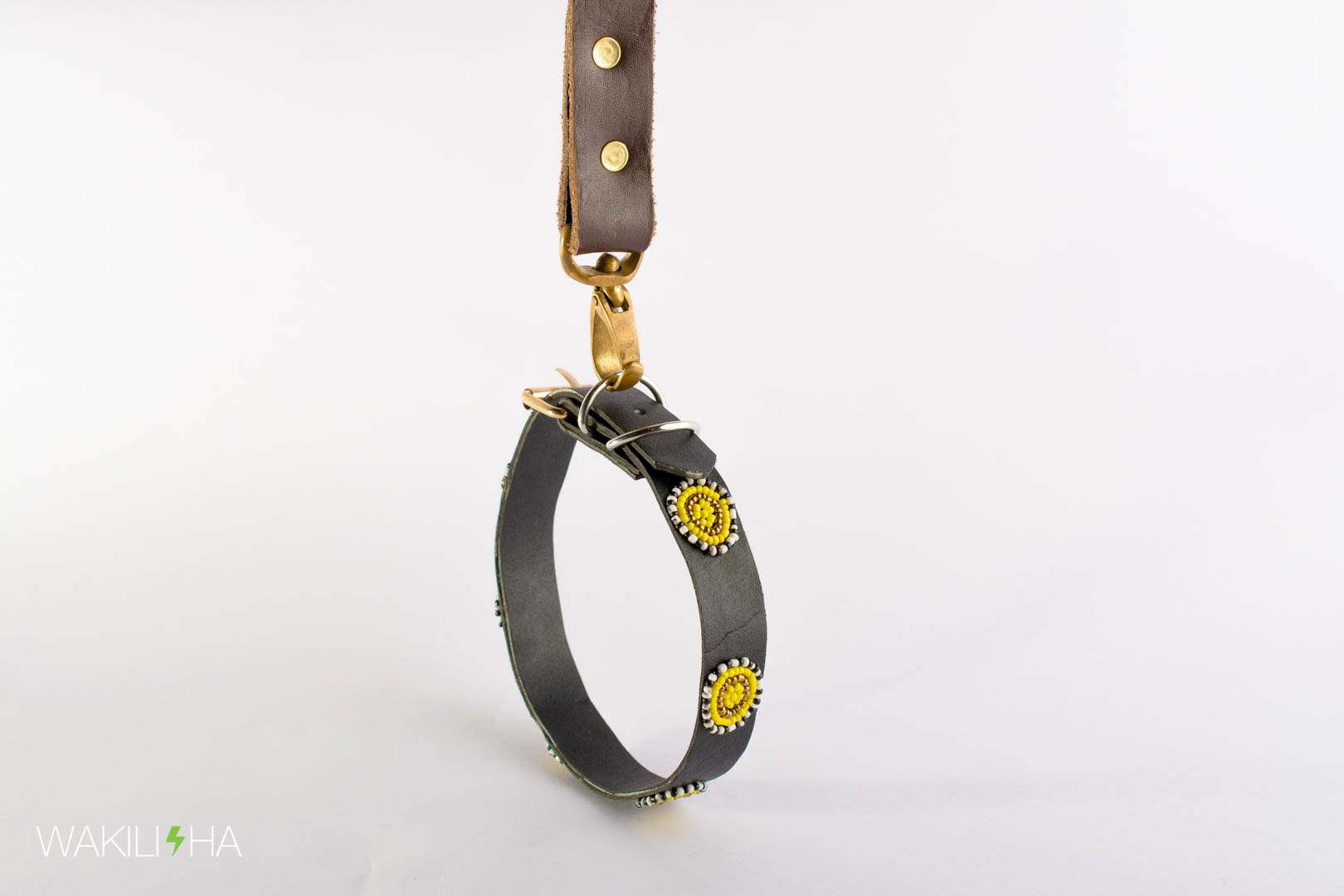 You walk past the gentleman selling Maasai shukas. You arrive at the Kenyan flag colors wristbands stand. You say hi to the middle aged lady who shall guide you through the potential purchase. You ask how much they cost. She tells you a fair price. You get greedy because you're still riding on a high from the calculated purchase of a beautiful leather wristband a few moments earlier. They don't budge. You pretend to leave. They don't budge. You give in and pay their price. You tie the wristband on your left wrist and make way to the lady smiling at you.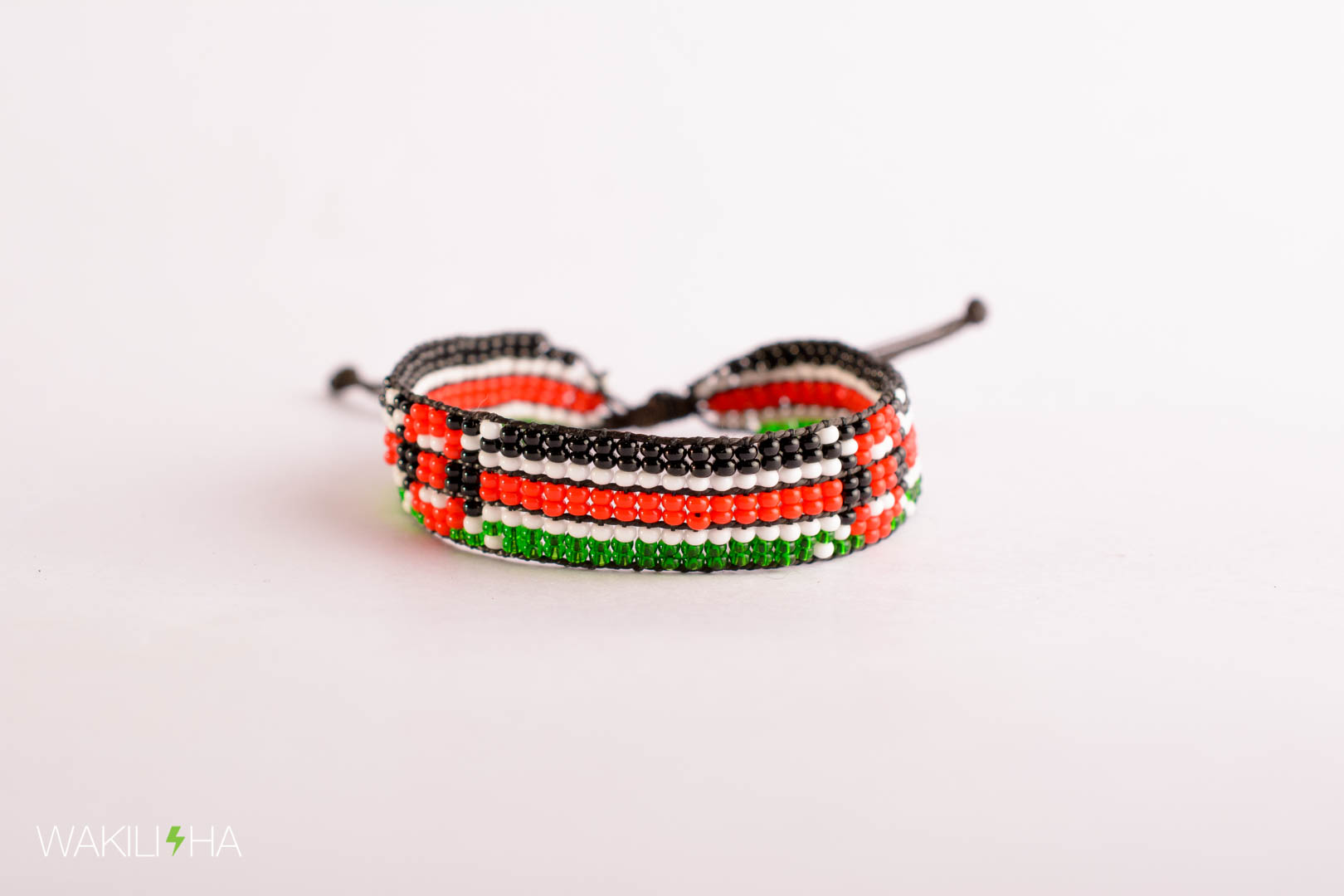 You are walking closer to the smiling lady. She's wearing a plain yellow t-shirt, blue jeans and a pair of white Adidas are visible from the gap in the makeshift stand holding her property. On her table are beads earrings and necklaces. Beautiful bead patterns and colorful shades of nature are sprinkled all over. It's mesmerizing. You spend some time observing the patterns employed in the creation of these beauties. You turn it this way.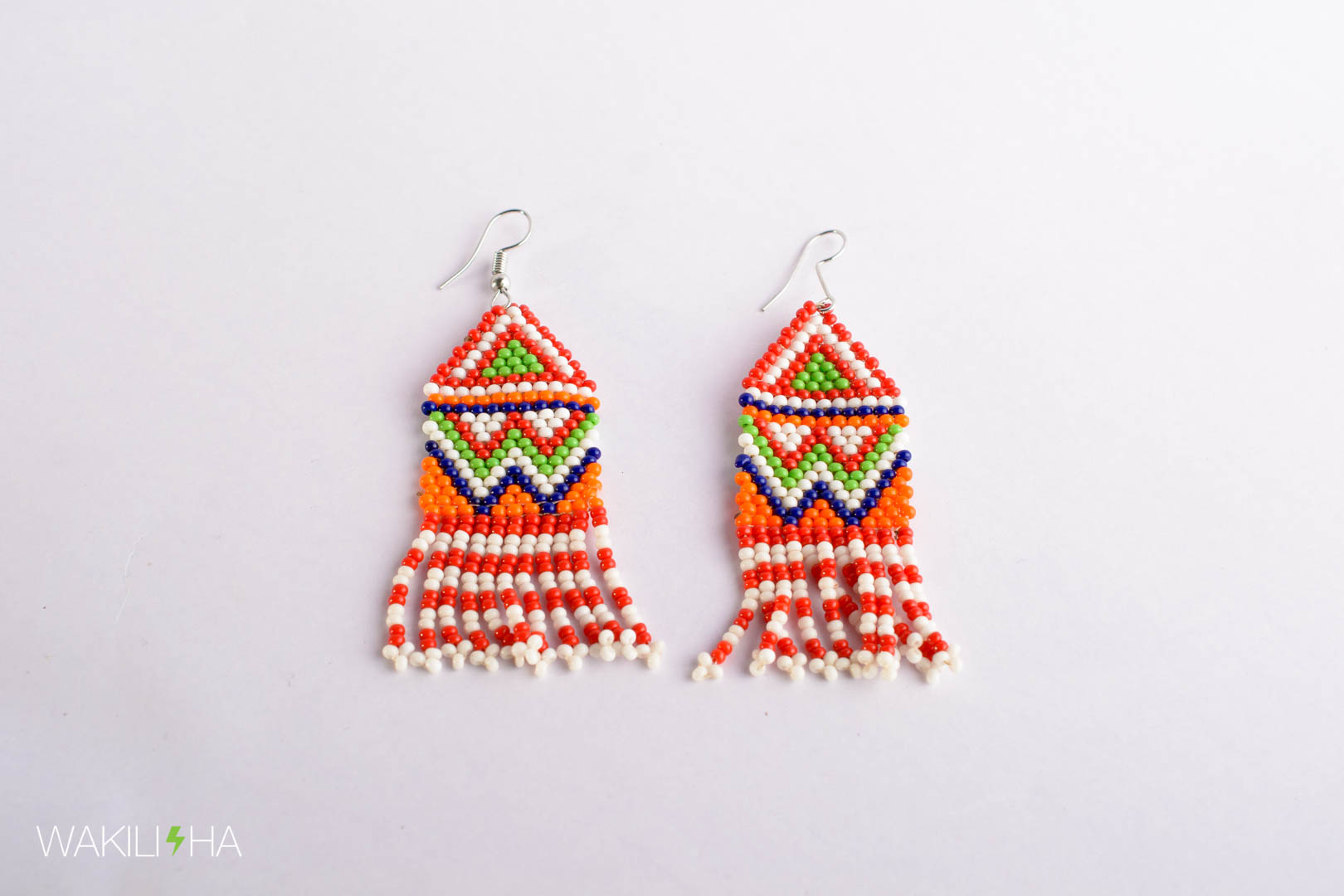 You buy some pieces of jewelry which you assess and determine will look nice on your mother or sister. Whoever asks you why you don't buy them gifts first.
You have been here for an hour now. You're starting to get tired. You will return next Tuesday with more money to spend and more will to haggle.
---
Muiruri Beautah is a Head Writer at WAKILISHA and an Art Director at Tessera Communications. He has created award winning work for brands such as Unilever, Diageo, SafeBoda and Safaricom Plc. He lives in Nairobi and in the hearts of children around the world.