Art has long been known to be an important tool in the expression of cultural heritage for individuals and communities alike. 
Design has helped us fight inequality and envision new solutions for the modern age. Whether its through product design, photography, graphic design or other forms of visual communication and artistic expression.
Kenyan Artists
This post aims to put a spotlight on several Kenyan artists and design practitioners. The list includes artists, designers, photographers and creative practitioners in varying fields. They are talented and creative Kenyan artists who have contributed to Kenyan culture, usually silently and almost invisibly. Here are 5 Kenyan artists you should definitely follow and admire, if you're not doing it already.
Osborne Macharia
Michael Soi
Mutua Matheka
Alex Mawimbi
Njugush
We cover each of the 5 Kenyan artists mentioned a bit more in-depth below:
[/vc_column_text][/vc_column][/vc_row]
A Kenyan-born artist, Osborne Macharia is an important figure in the world of photography. Born in Nairobi, Kenya in 1986, Macharia is a self-taught Kenyan artist and photographer whose work focuses on themes of culture, identity and Afrofuturism. Osborne's work has been featured on BBC, Vogue, Afro Punk and many other global publications.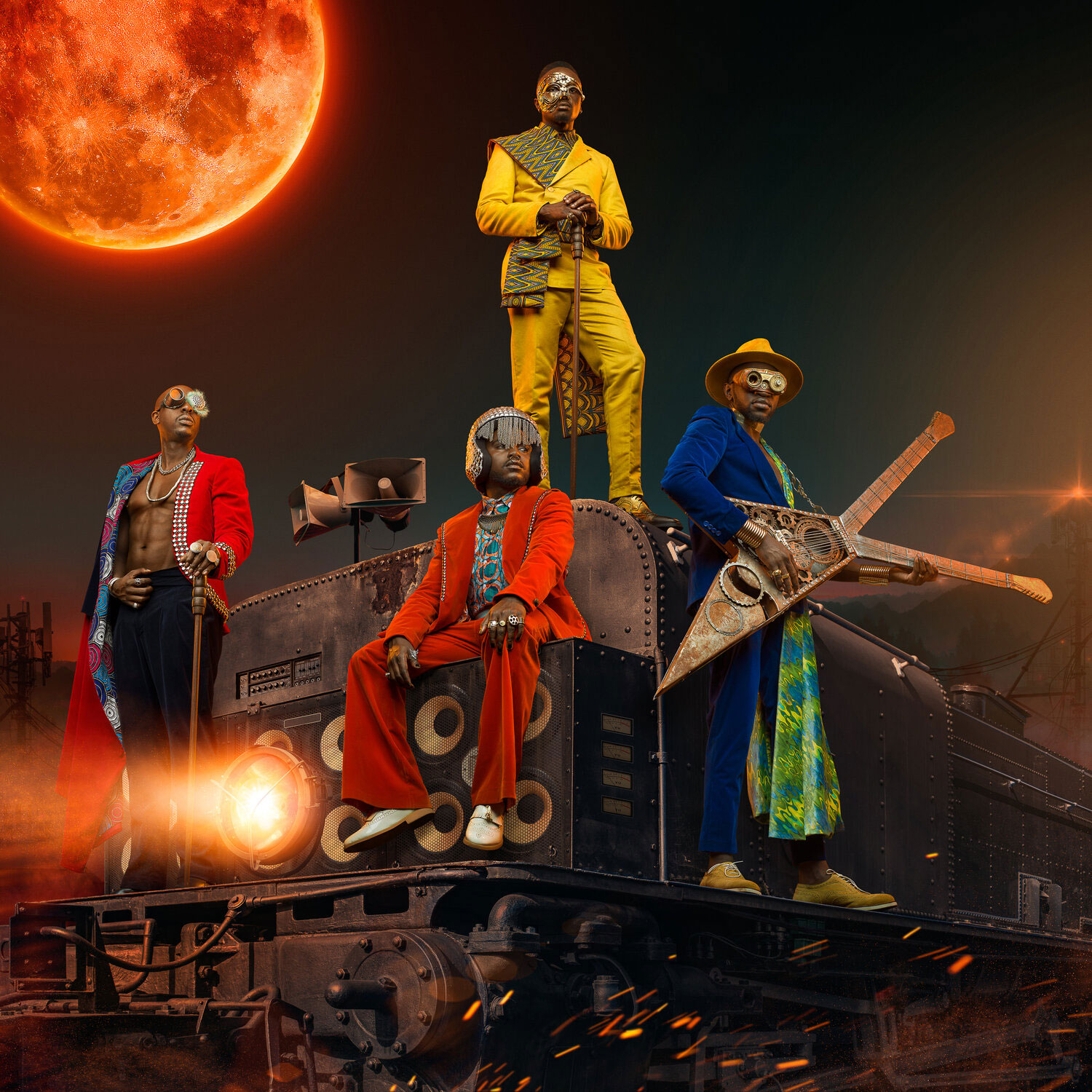 In 2017, he was commissioned to create original artwork for the Marvel Film Black Panther, which got a lot of positive reception by fans and critics alike. Osborne is based in Vancouver, Canada. He was recently commissioned for OXIGEN water in a campaign featuring NBA's Steph Curry.
Osborne Macharia's use of vibrant colors is the first thing you notice about his photography. His subjects are mostly the elderly, people with albinism and other special interest groups in society who might otherwise not make it to the exhibition galleries and Instagram feeds they frequently grace through Osborne's work and partnership.
Osborne is one of the African artists redefining how the world sees Africa. Through the Afro-futurism movement, Osborne and many other artists are shifting the narrative away from Africa as a place of starvation, poverty and charity caravans.
2. Michael Soi
Michael Soi is one of Kenya's best known artists. His art offers a satirical look at contemporary life in Kenya. Born in 1972, Michael Soi's work tackles politics, sino-Africa relations, health and lifestyle issues and many other topics. Mr Soi's art is rich in commentary on social trends. Whether that's corruption, police brutality or simple expressions of daily life in Kenya.
A hallmark of his art is his unique vision and highly distinctive style usually brightly-colored paintings with black outlines that are illustrative in nature and are both playful and biting. They are informed by a strong tradition of cartoonists whose works have satirized Kenyan society since independence – often bravely poking fun at the political establishment.
Michael Soi has participated in numerous workshops & residencies;
exhibited widely locally
and internationally; and has a huge following of collectors and enthusiasts globally. He lives and works in Nairobi, Kenya.
There was a time before artists like Mutua Matheka came along, when searching for images of Nairobi on the internet would only produce greyscale images taken by aid organizations and non-profits. The images were predominantly of low income areas. Nowadays he internet is awash with beautiful images of Nairobi's skyline and architecture.

Mutua is a graduate architect. His photography of African cities has changed the way the world sees African cities, and hence Africa, by extension.
4. Alex Mawimbi
Alex is a Kenyan-born contemporary artist whose art explores identity issues in Africa. She lives and works in Rotterdam. She has a Master of Fine Arts (MFA) from Transart Institute, New York. Born in 1981 as Ato Malinda, Alex Mawimbi makes art with a lot of symbolism like in Greek classicism. Alex has had exhibitions at Sanaa Gallery in Utrecht, the Circle Art Gallery In Kenya, among many others. Initially going by Ato Malinda, Alex Mawimbi dropped the name because it reminded her of her abusive father growing up. Alex' upbringing has had a lot of impact on her art. In her Utrecht show, she reflected on abuse, queerness, violence and youth.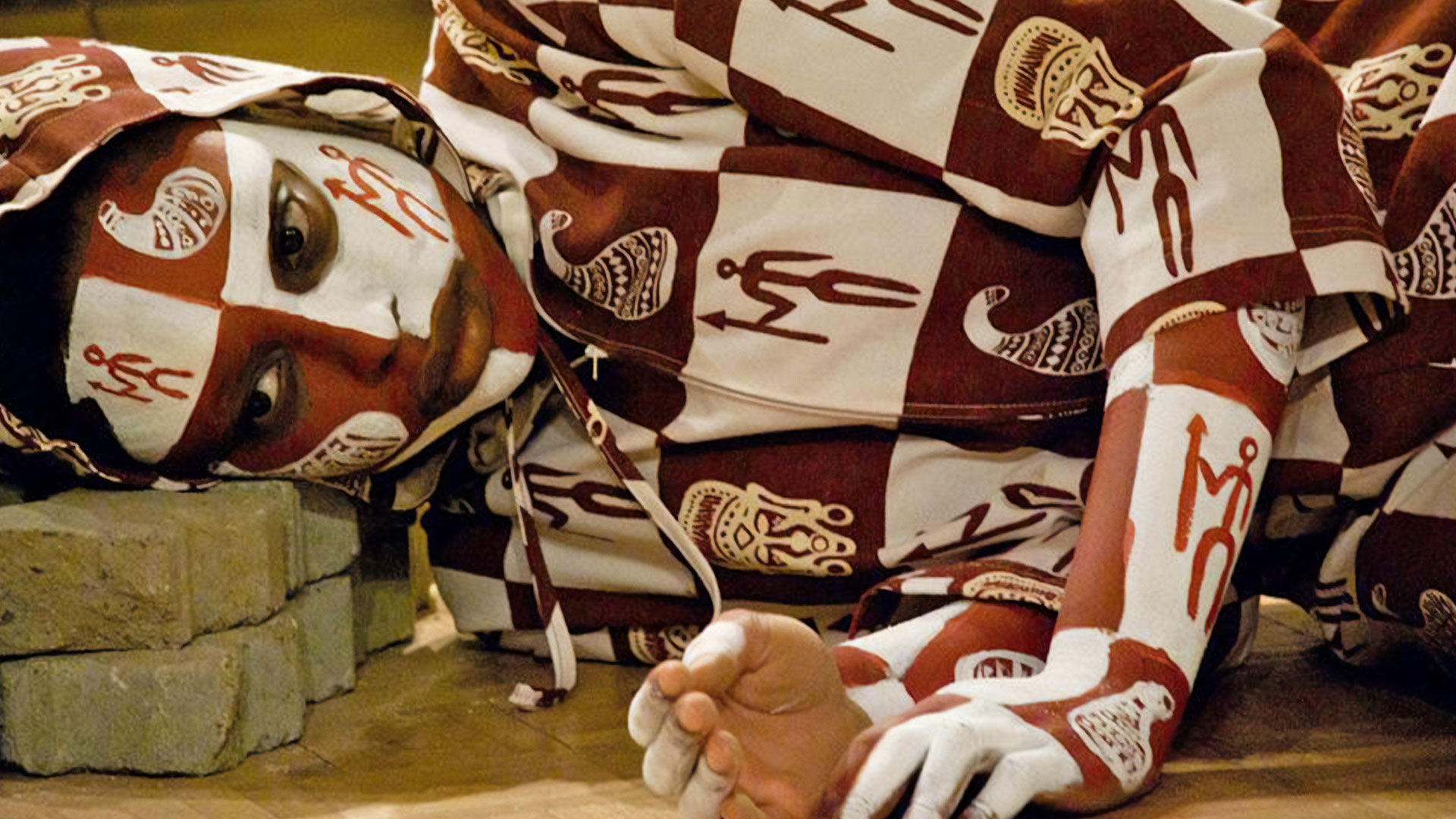 In the 16th century, coastal women would sew together handkerchiefs of Spanish merchants to make large pieces of fabric. Over time, these patterned fabrics (leso) have become appropriated as 'authentically East African' despite their European origins. Alex Mawimbi did an exhibition about it in 2009 called Prison Sex II. Prison Sex II is a series of works that began as a community mural and evolved into a public performance and later became a video triptych. Watch the full video below:
5. Njugush
Njugush is a Kenyan comedian who has been performing since the early 2010s. Real name Timothy Kimani Ndegwa, Njugush appeared in the art scene in 2013 when he hosted Hapa Kule News, a satirical show that covered current news issues in slang. Njugush later joined the cast of 'Real Househelps of Kawangware' , a 30 minute comedy show revolving around the lives of househelps in Nairobi's Kawangware town. Njugush' method acting won him a lot of fans and pushed him to national fame.
Njugush has since ventured out on his own, with a massive following on social media platforms and on YouTube. He produces skits that cover issues affecting society like poor governance, inefficiencies of bureaucracy, morality and many other societal issues.
Together with Ms Wakavinye, who also happens to be his wife, they satirize societal issues in short (usually under 20 minutes) and humorous skits. Occasionally, they feature their 3 year old son Tugi in their comedy skits.
---
Our mission is simple: to uplift and safeguard African culture, with all its diversity, for generations to come. We celebrate our heritage and ensure its enduring legacy through in-depth coverage of the happenings across the continent, engaging initiatives, and collaboration with other African cultural practitioners.