Kenyan collective cave_bureau, a group of architects and researchers based in Nairobi, are exhibiting at the 2023 Venice Architecture Biennale as part of the force majeure selection. Cave_bureau's Kabage Karanja and Stella Mutegi are in Venice presenting in the Central Pavilion an oral archive titled 'New Age Africana'. The project celebrates the original African archives, passed down from generation to generation, using stories, songs, dance, and poetry. These archives were held by many custodians of culture who conjured narratives and events that were both real and imagined. These were often, if not always, intertwined with the natural biosphere system, that thin layer of the Earth's surface that supports life; earth, sea, and air. These archives kept the practice in continuous communion with the caves, forests, deserts, valleys, oceans, mountains, and grasslands, as well as with the rest of life in both the seen and unseen realms. cave_bureau will be presenting their oral-architectural praxis, opening a film and audio archive through the display of community engagements that are often held within natural settings such as caves and forests.
The project is part of a larger project called 'The Anthropocene Museum'. The Anthropocene Museum exhibitions feature projects that build on knowledge exchange and discussions of the societal and architectural challenges of Anthropocene -the age of humans, better known as modern times.
cave_bureau believes that the indigenous communities they work with in Kenya and around the world, are the true experts and icons for the symbolic 'New Age Africana'. The Anthropocene exhibition recognizes indigineous communities' ways and how indebted to their patience and resilience the world is. It is at once a study and a recognition of their beyond-zero-carbon ways of life that are in sync with the natural orders. The collective believes that the knowledge we gain by learning from these indigenous communities can inform our primary goals as a human race and guide us safely through the age of planetary crisis we find ourselves in.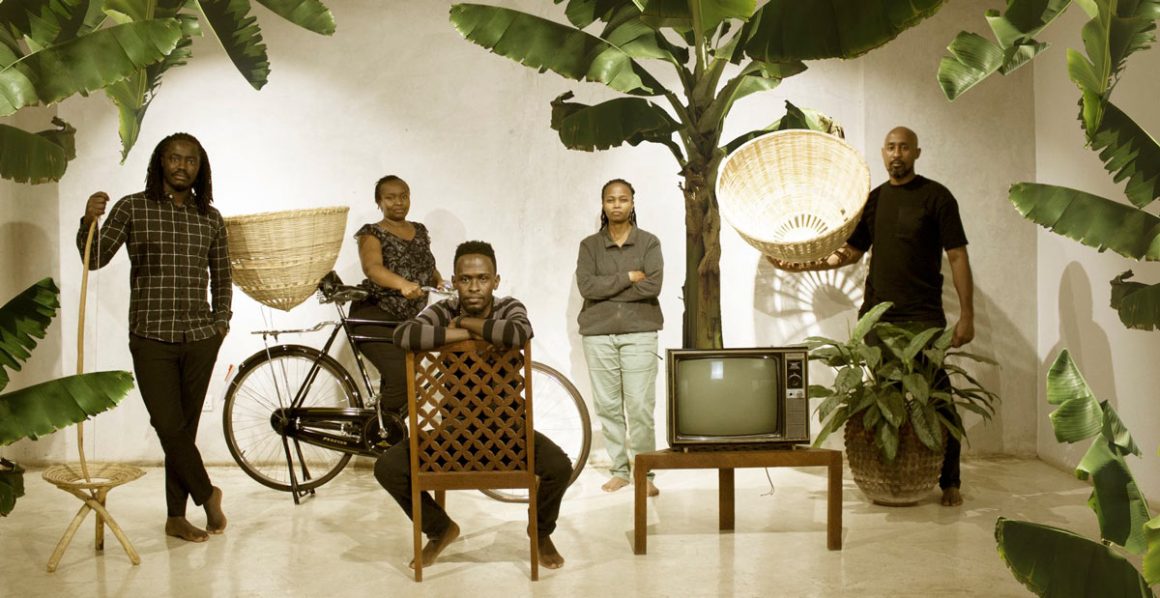 The collective's work relates to the nature around Nairobi and the history and conditions indigenous people live in today. Their projects address the discrimination that goes hand in hand with the green transition. While Kenya's position as one of the world's largest producers of geothermal energy is a commendable achievement, it has also had severe impact on nature and people, including the Maasai who herd along the entire Rift Valley stretch, where most geothermal wells are. The studio engages local people in at-risk areas, with students at the different universities where they lecture, and with experts in geology and anthropology.
If you're in Venice, catch the exhibition at the central pavilion from 11am-7pm between now and 26th November.
---
Our mission is simple: to uplift and safeguard African culture, with all its diversity, for generations to come. We celebrate our heritage and ensure its enduring legacy through in-depth coverage of the happenings across the continent, engaging initiatives, and collaboration with other African cultural practitioners.