The Affordable Art Show, East Africa's largest art exhibition, has returned. The 2023 affordable art exhibition promises visitors more art on display and a great time for all. Last year, the works of over 300 artists from across East Africa were displayed. About 100,000 people visited last year's show during its three-day run where more than 400 art pieces were being exhibited. Exhibiting artists were just as many as the art pieces. Acrylic paintings of contemporary life in Kenya, hyper-realistic artworks of various wildlife found in Kenya, portraits of Kenyans in various settings, and mixed media artworks with social, economic, political, and psychological themes adorned various sections of the halls and walls of the museum building.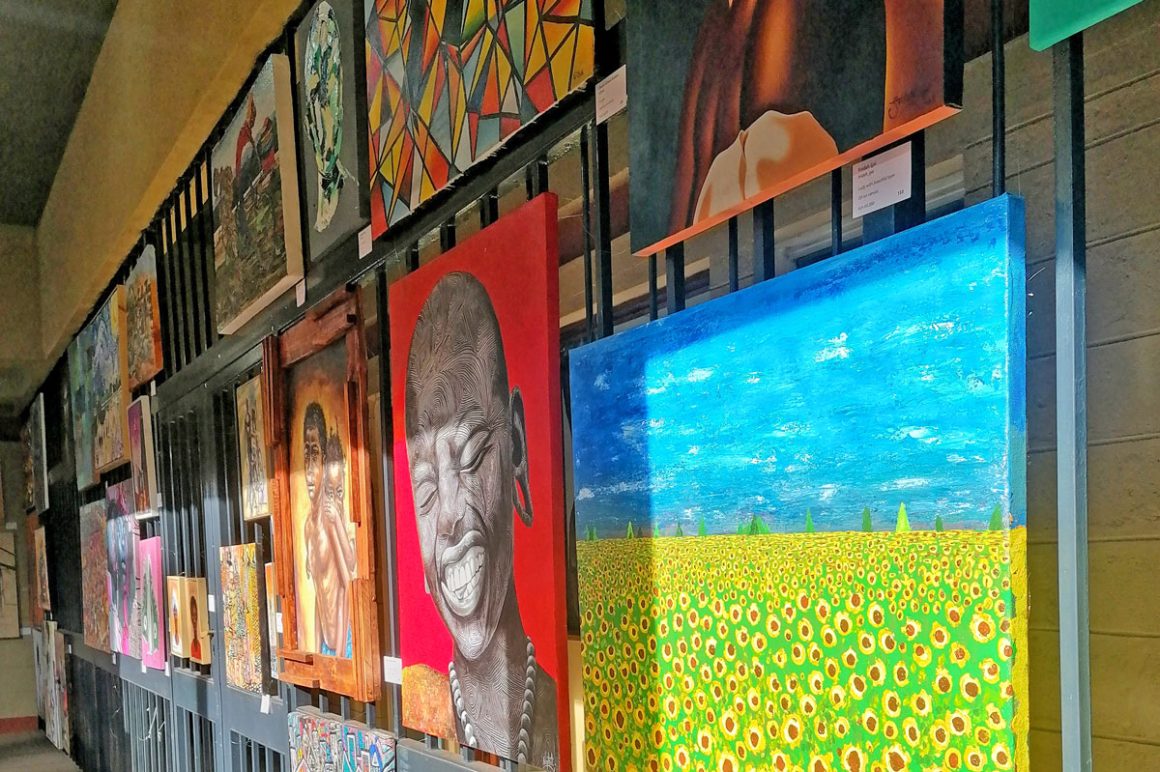 This year's show will showcase over 650 artworks by artists from Kenya, Uganda, Tanzania, Sudan, and Ethiopia. According to the organizers, opening times for the show are staggered hourly to avoid overcrowding.
Organized by the Kenya Museum Society, the Affordable Art Show will open on 12th May and run until the 14th of the month at the Nairobi National Museum. New artists will exhibit their art side by side with the experienced professionals. The art on display will be on sale at such affordable prices as Ksh 6,000.
Activities
On opening night, visitors can expect art on display and live music from Kenyan artist Muleh. Muleh is a Nairobi-based singer and songwriter whose music combines Afrosoul and jazz elements. Several artists including Andrew Chege, Joyce Kuria, Edu Royale, Joy Maringa, and several others will be live painting and discussing their art and their artistic journeys.
Parents will kids (below 12 years) can enroll their children in a 2-hour art class guided by a group of trained art teachers. In the art class, children will be guided through coloring, drawing, and creating 3D plants and lampshades from upcycled materials. According to David Mwaura, "This is a good opportunity for kids to learn how to use upcycled materials to create something nice." David Mwaura is the lead children's teacher in charge of the group Art Without Borders. The group is comprised of several artists who teach children how to create art.
There shall also be an adult art class on 13th, led by exhibiting artist Kanyi Ohawa. The class will run from 2:30pm for 1 and a half hours. Kanyi is a Kenyan watercolor artist.
Some of the proceeds from sales of art pieces at the 2023 Affordable Art Show will go to the Kenyan Museum Society to fund National Museums of Kenya projects. The entrance fee is Ksh 400 and tickets can be purchased on Ticket Sasa.
---
Our mission is simple: to uplift and safeguard African culture, with all its diversity, for generations to come. We celebrate our heritage and ensure its enduring legacy through in-depth coverage of the happenings across the continent, engaging initiatives, and collaboration with other African cultural practitioners.