Twas the second day of December, and all through the industry, not an artist was doubtful. Earbuds were carefully plugged into fully charged phones, with the knowledge that Wakadinali would soon be dropping NDANI YA COCKPIT 3.
2022 has been a good year for the Rong Rende gang, popularly known as Wakadinali. The drill raps stars, gengetone heroes, hip hop principals, and all-rounded artists have been on our minds constantly, doing rounds like Kipchoge at Berlin. Wakadinali have released more music projects in the last couple of years than any other Kenyan artist.
History
Oscar 'Scar' Mandela and Domani Munga have been friends and rap lovers since childhood in the early 2000s as kids in primary school. It wasn't until 2016 that the duo truly folded their sleeves and got serious about music. In 2016, they caught everyone's attention when they were featured in Khaligraph Jones' 2016 'Khaligraph Presents Cypher'. Their flow had little viscosity, moving swiftly like a river with a full belly during the rainy season. Sewersydaa, the third member of Wakadinali was initially mostly involved in art direction for Wakadinali before joining them formally in 2019.
The group of three has been making waves in the music industry for years. They have released several successful albums, singles, collaborations and cyphers, each one showcasing their unique style and impressive lyrical abilities. Their tracks are full of hard-hitting beats and catchy hooks that become part of the zeitgeist more often than not.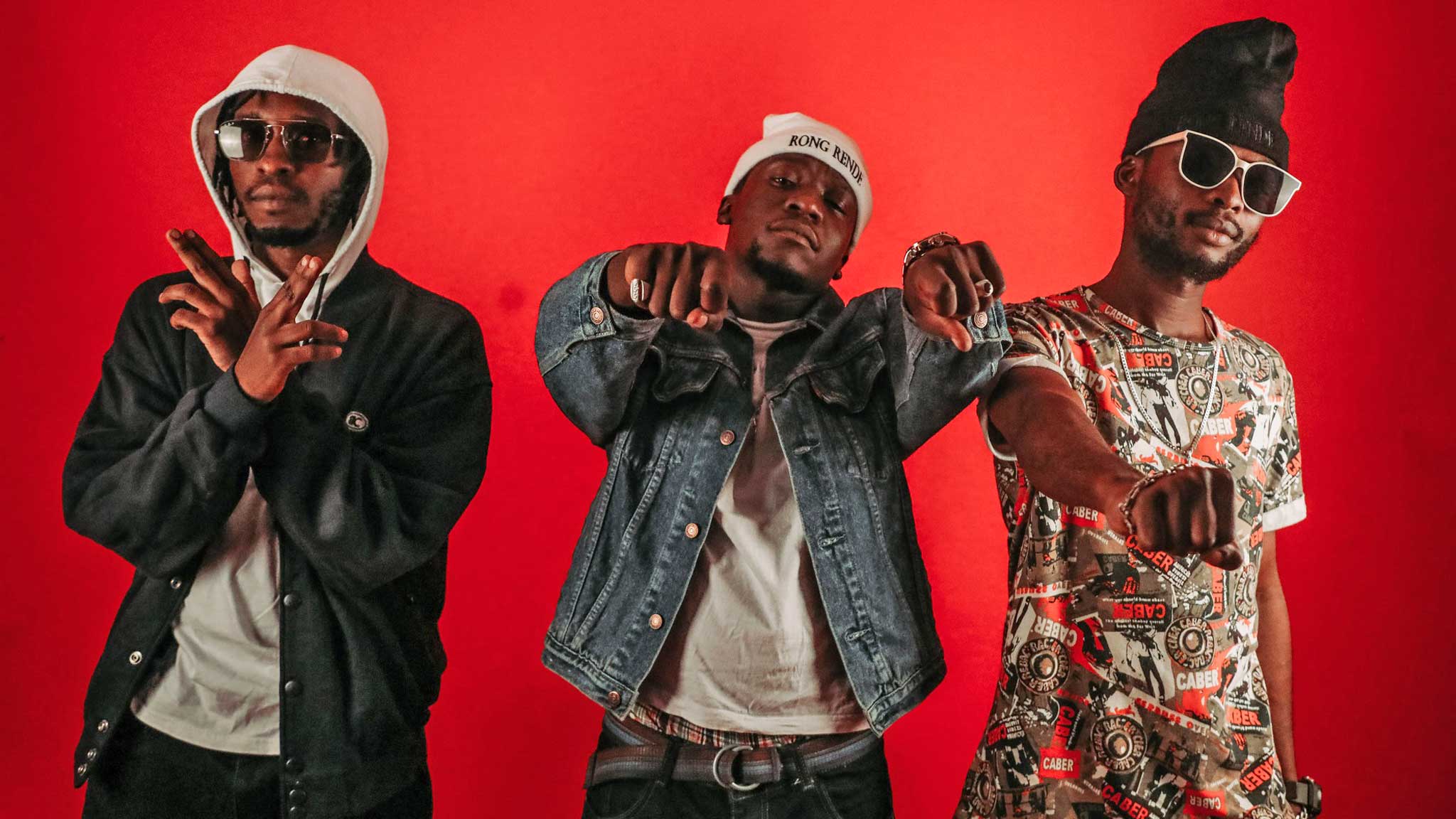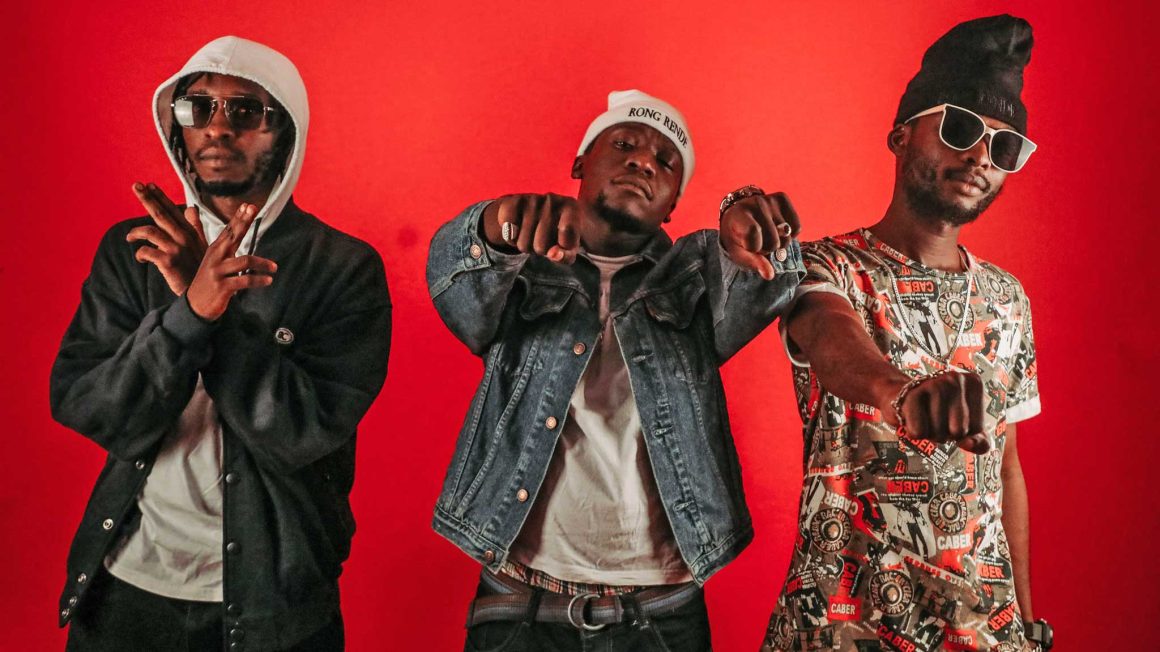 In addition to their solo work, Wakadinali have collaborated with several other artists, bringing their diverse sounds to a wider audience. Their collaborations with artists such as Khaligraph Jones, Dyana Cods, Abbas, Sirbwoy, and Big Yasa have been met with critical acclaim, and many fans consider them some of the best in the business.
Undeniable Influence
The group's influence on Kenya's music industry is undeniable. They are setting the standard for Kenyan drill music, and many other artists look to them for inspiration. Their impact on the growth of the Gengetone genre during its nascent years was significant, and they continue to be at the forefront of the scene.
The "Triple Threat," have been dominating the music scene for years with their hard-hitting beats and powerful lyrics. They first burst onto the scene with their 2017 debut album, "Ndani ya Cockpit," which quickly became a staple on many playlists, DJ sets and radio programs. They quickly followed it up with Ndani ya Cockipt 2 in 2018. In 2020 Wakadinali released Victims of Madness. They didn't rest. A few months later in February 2021, they dropped another album titled 'Mtoto wa Mama'. That same year in October, EXPOSED (Munga's Revenge), was ready. EXPOSED tapped the talented Sirbwoy, Young Haze and Pepela. All while dropping several singles and cyphers in between. WADA (The Healing of a Nation) was released in December 2021.
Wakadinali's CV
2017 -debut album, Ndani ya Cockpit
2018 -Ndani ya Cockpit 2
2020 -Victims of Madness
Feb 2021 -Mtoto wa Mama
October 2021 – EXPOSED (Munga's Revenge)
December 2021: WADA (The Healing of a Nation)
Jan 2022 – #EASY
Jan 2022 – Haitaki Hasira
December 2022 – Ndani ya Cockipt 3
2022
Their 2022 albums, "#EASY", and "Haitaki Hasira" showcase their versatility and range as artists. Wakadinali maintain their tradition of collaborating with some lesser-known underground artists and enlarging the boundaries of the genre.
Wakadinali's distinct style and raw energy make them a force to reckon with. Their concert performances are electric, with the crowd always on their feet and chanting along to their hit songs.
Despite their success, Wakadinali remain humble and dedicated to their craft, constantly pushing themselves to create new and innovative music that resonates with their fans. Their latest album Ndani ya Cockipit 3 starts with the voice of Domani Munga thanking God for how far they have come.
Sitting at the front
The group recently participated in a Twitter Space organized by user @KeFortheCulture. The group insist on setting the tone rather than following trends in the industry. Their sound is uniquely their own, blending traditional African rhythms with modern hip hop beats to create a fresh and exciting sound that resonates with fans world-over.
Their lyrics tackle important social and political issues, giving voice to the struggles and triumphs in their neighborhoods. As will many artists, their art sometimes rubs people the wrong way.
Courting Controversy
As a popular music group with a lot of reach, Wakadinali have experienced their fair share of misconstruing and taking of lyrics out of context. Despite the careful thought and consideration that goes into their lyrics, some have accused them of promoting violence.
However, the artists maintain that their aim is always to shed light on the issues facing the community around them and to inspire positive change. "Our lyrics tackle important social and political issues, giving voice to the struggles and triumphs of our people." remarked Sewersydaa in the Twitter space.
Using their Platform for Good
Wakadinali are cognizant of the fact that not everyone will interpret their lyrics in the same way. The Kenyan artists welcome constructive criticism and dialogue. However, they are resolute that they will not be silenced or discouraged from using their platform to speak out on the issues that matter to them.
"Tuko hapa kuzoza na tutaendelea kutumia mziki yetu ku-inspire mayout mtaani." We remain committed to our craft and our message, and will continue to use our music to inspire and empower our community.
Wakadinali continue to be leaders in the Kenyan music scene. We hope the Cardinals continue setting the tone for music in Kenya and around the world. They are leaders in the music scene, and you can expect to hear their influence in the work of many artists, established or otherwise.
---
Muiruri Beautah is a Head Writer at WAKILISHA and an Art Director at Tessera Communications. He has created award winning work for brands such as Unilever, Diageo, SafeBoda and Safaricom Plc. He lives in Nairobi and in the hearts of children around the world.