Born to a Kenyan mother and a Tanzanian father, the visual artist and fashion designer Anyango Mpinga spent most of her childhood in Nairobi. She later pursued a conventional path through higher education, gaining a degree in Media Studies. Mpinga worked as an events and PR manager in Ethiopia, then a radio presenter in Nairobi before venturing out on her own to start her eponymous fashion label in 2015. She also founded the non-profit organization Free As a Human to raise awareness of human trafficking, economic injustices in the fashion supply chain, and worker exploitation in the consumer sector.
Her multicultural upbringing has profoundly influenced her fashion designs, which often blend traditional African motifs with contemporary elements. Nature is Mpinga's muse. In it, her innovativeness and creativity thrive. Her collections feature vibrant patterns with a bold and playful approach to design.
In addition to her unique approach to fashion design, Anyango Mpinga has also garnered attention for her eponymous fashion line, which has been featured in several high-profile fashion events and publications.
Mpinga's practice remains deeply connected to her East African heritage. Anyango has been vocal about her commitment to promoting understanding and improving the value of African culture.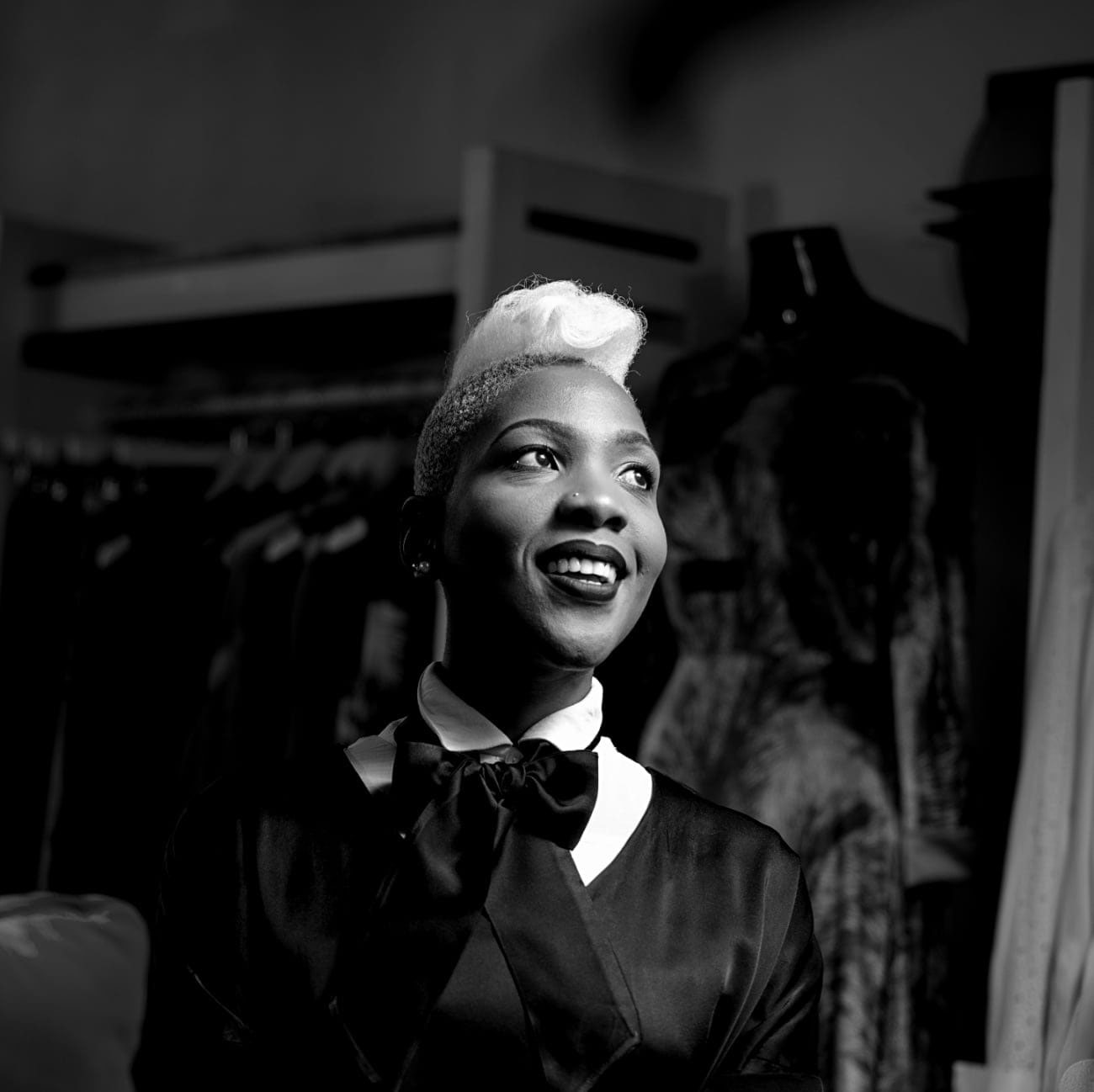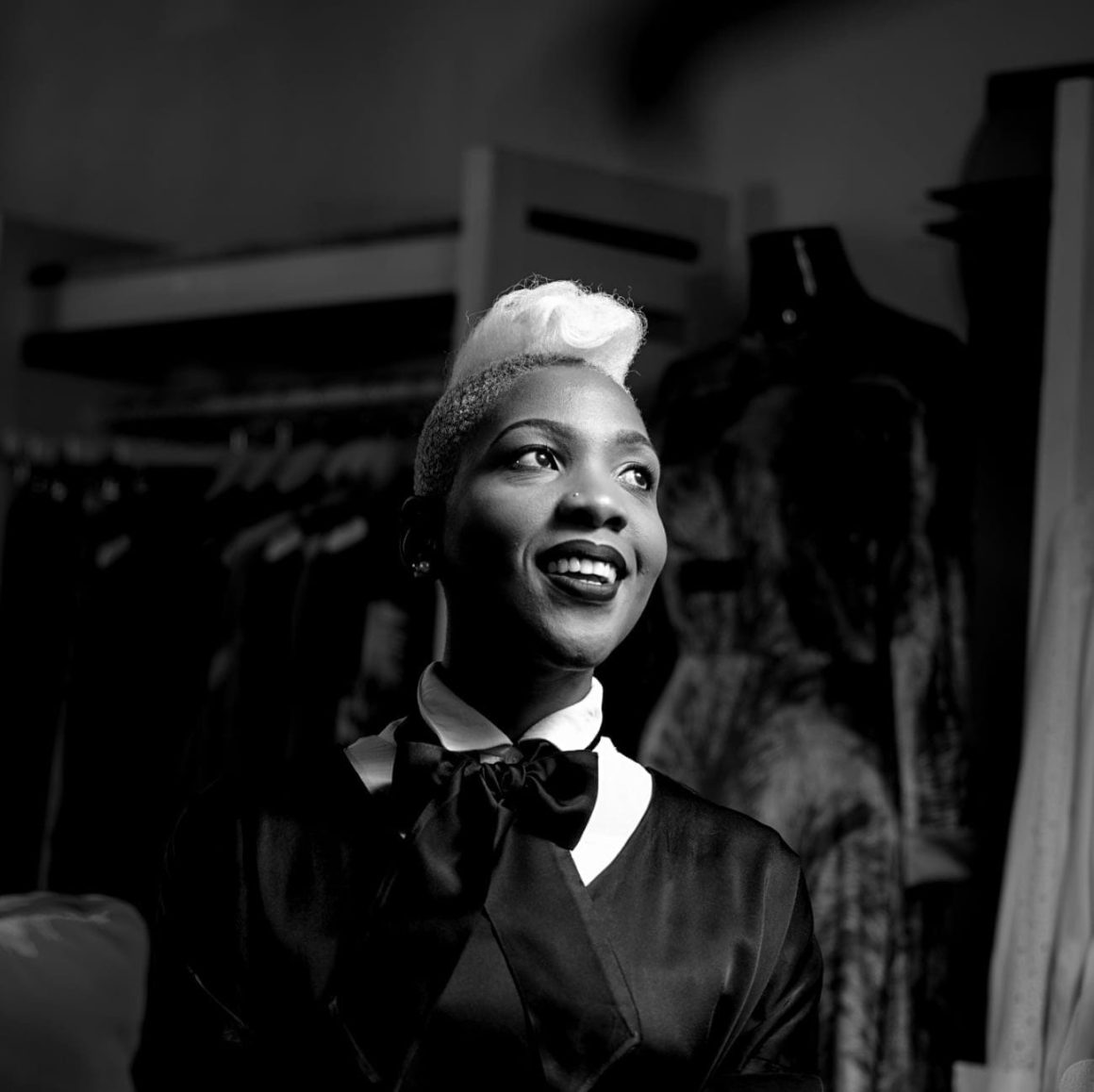 Inspired Creativity
The self-taught fashion designer is now a name to reckon with in the global fashion world. Her 2016 collection The Proverbial Dreamer used prints inspired by the scarification patterns used by various tribes in Africa for beautification purposes. The intricate designs, drawn by the designer herself. They celebrate the cultural significance of these patterns and pay tribute to the traditions of these African tribes. The collection was a successful demonstration of the Kenyan designer's ability to transpose traditional elements to a modern fashion context.
The talented and culturally aware fashion designer draws from her East African cultural heritage and uses it as a gateway into the creation of new ideas for future collections.
Positive Body Image
Anyango Mpinga aims to inspire a positive body image in all women. The fashion designer seeks to celebrate and entrench diversity and inclusivity in the fashion industry. In her collections, she features models of all ages, sizes, and skin tones, and works to promote representation and diversity. The designer believes that every woman has the right to feel confident and beautiful in her own skin, and she aims to promote this message through her fashion collections. "My clothes are designed to create a flowing silhouette," she says in an interview with Tanzania's Precision Air Inflight Magazine. "You can wear them even if you put on a few pounds – they are flattering for smaller and bigger figures."
Phonology Collection
Her label's Phonology Collection, released in 2018, comprises two prints, the first of which draws from the study of systematic organization of sounds and how they are used in languages. The unique and innovative first prints of the Phonology collection featured what Anyango Mpinga calls the "Sound of Love" print, created from soundwaves of the words 'I Love You' in 25 languages; 10 Kenyan and 15 from other places around the world. Mpinga was inspired by the idea of using language as a source of creativity and self-expression. The resulting collection was colorful and vibrant, conveying a sense of unity and connection between people from different parts of the world.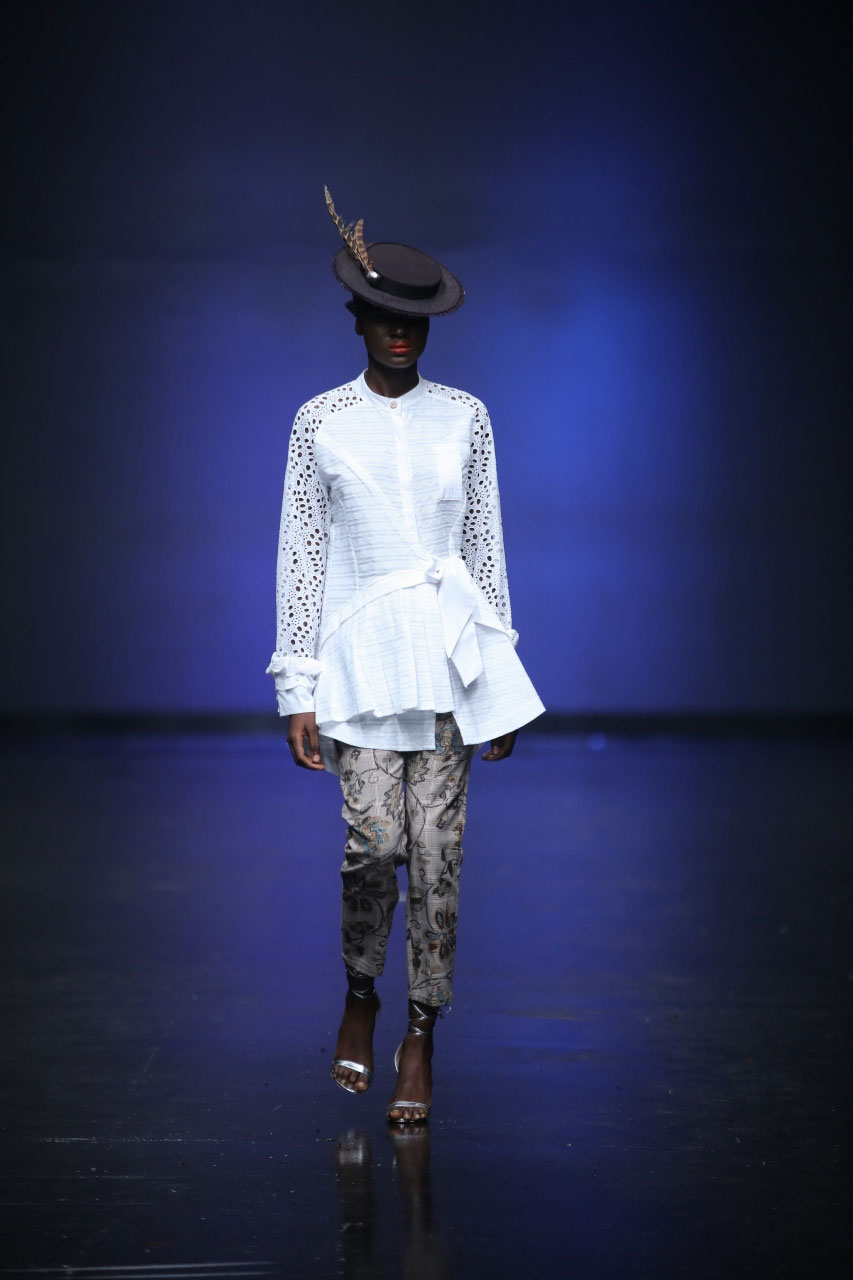 A Labor of Love
For the Phonology Collection, the fashion designer spent hours analyzing audio recordings, carefully constructing the design for the print. It was a labor of love, and it shows in the final product. The Phonology Collection is a conversation starter. Not just because it is a feast for the eyes but also because of the inspiring story behind it.
The second print in the Phonology Collection is a newspaper-hummingbird print with the "Free As A Human" slogan. The print's inspiration is the beauty and resilience of hummingbirds. Each piece in the line is made of recycled newspaper print fabric, with stunning images of hummingbirds superimposed on the print.
The newspaper-hummingbird garments make a statement with their unique and eye-catching design while simultaneously promoting sustainability and environmental consciousness. The hummingbird symbolizes hope and the ability to adapt to change, making the garments from this collection not only fashionable, but also a meaningful choice for the discerning modern wearer. Whether dressed up or dressed down, these pieces add a touch of flair to any outfit.

Nature Lover
Nature plays a major role in the inspiration for the designer's creations. Many of her pieces feature intricate floral patterns and unique representations of beautiful creatures that roam the earth. Hummingbirds, dragonflies or some other delicate, yet beautiful creature. The designer's love of nature is evident in the detailed and carefully crafted natural elements embellishing her work. These natural elements add a touch of whimsy to Anyango's designs. They bring a sense of the outdoors into the world of fashion.
"I once designed a print inspired by a dragonfly that was in the kitchen of a beach house I was staying in on Lamu Island. There was a beauty in its stillness. I remember wondering what characteristics dragonflies possessed."
At the 2018 Lagos Fashion Week, Anyango Mpinga was among the most venerated. Her fashion label has showcased at runways in Tokyo, Paris, New York, London, Milan, Bangkok, Porto and in several other cities. Over the years, she has garnered a loyal following of fashion-forward consumers both in Kenya and internationally. Her collections adorn celebrities such as Wanuri Kahiu. She was also one of the few artists included in Beyonce's Black Parade, a directory of black owned businesses from around the world.
Kenyan Fashion on the Global Stage
Anyango Mpinga's selection as one of the featured designers at New York Fashion Week in 2022 is a clear indication of her potential to make a significant impact on the fashion industry, not just in Kenya, but on a global scale. Mpinga was featured on a Billboard at Times Square as an Honoree of the Conscious Fashion Campaign during New York Fashion Week. Her unique and innovative approach to fashion design, combined with her dedication to the craft, make her an artistic force to reckon with. Despite the success of her brand, she remains down-to-earth and dedicated to her craft. Mpinga is constantly seeking new inspiration and ways to push the boundaries of fashion.
The United Nations Conscious Fashion and Lifestyle Network
Anyango Mpinga has recently been included in the Conscious Fashion and Lifestyle Network (CFL Network), an online platform hosted by the United Nations that brings together industry stakeholders, media, governments, and UN entities to showcase and enable collaborations that accelerate solutions to achieve the Sustainable Development Goals (SDGs). This inclusion is a recognition of Mpinga's impact in the fashion and lifestyle sector and her commitment to sustainable and inclusive practices. The fashion designer sits on the Advisory Committee of the CFL Network.
The CFL Network provides an impartial platform for the industry and the UN system. The Network's key objective is to mobilize expertise, technology, and resources towards sustainable and inclusive COVID-19 recovery. It is a joint initiative of the United Nations Office for Partnerships, the Division for Sustainable Development Goals, and the Fashion Impact Fund. Stakeholders convene periodic events and prepare reports on the network's achievements in keeping the promise of the SDGs and ensuring that everyone, everywhere can live in dignity, prosperity, and peace on a safe and healthy planet.
We predict that Anyango Mpinga will be one of the Kenyan artists who put Kenyan fashion on the global map and open the doors for other Kenyan fashion designers to follow in her footsteps. With her talent and drive, there is no doubt that Mpinga has a bright future ahead of her.
---
Our mission is simple: to uplift and safeguard African culture, with all its diversity, for generations to come. We celebrate our heritage and ensure its enduring legacy through in-depth coverage of the happenings across the continent, engaging initiatives, and collaboration with other African cultural practitioners.