The incredibly talented ceramic artist Magdalene Odundo, known for her beautiful, anthropomorphic sculptures, is among the ceramic artists whose work is currently on exhibition at the London Hayward Gallery's
Strange Clay: Ceramics in Contemporary Art
show. The show examines the plasticity and the possibilities of ceramics. It has been ongoing since 26 October 2022 and ends on 8 January 2023. It features the work of 23 international artists working across recent decades.
Aptly Titled
Imagine a vase neck. Now gently imagine Magdalene tenderly opening the rim so that it becomes more human and animated. The artist has a distinct focus on creating pieces that have a strong anthropomorphic visual appeal. This makes the title of the ceramic art exhibition, "Strange Clay," particularly apt in the context of Professor Dame Magdalene Odundo DBE's work. Odundo approaches her silhouetted vases and sculptures as multifaceted creations. Just as our external body is a distinct vessel for the people inside, so are the inside and the outside of Magdalene's clay vessels. Her philosophical approach to ceramic artistry produces elegant forms and beautifully crafted pieces.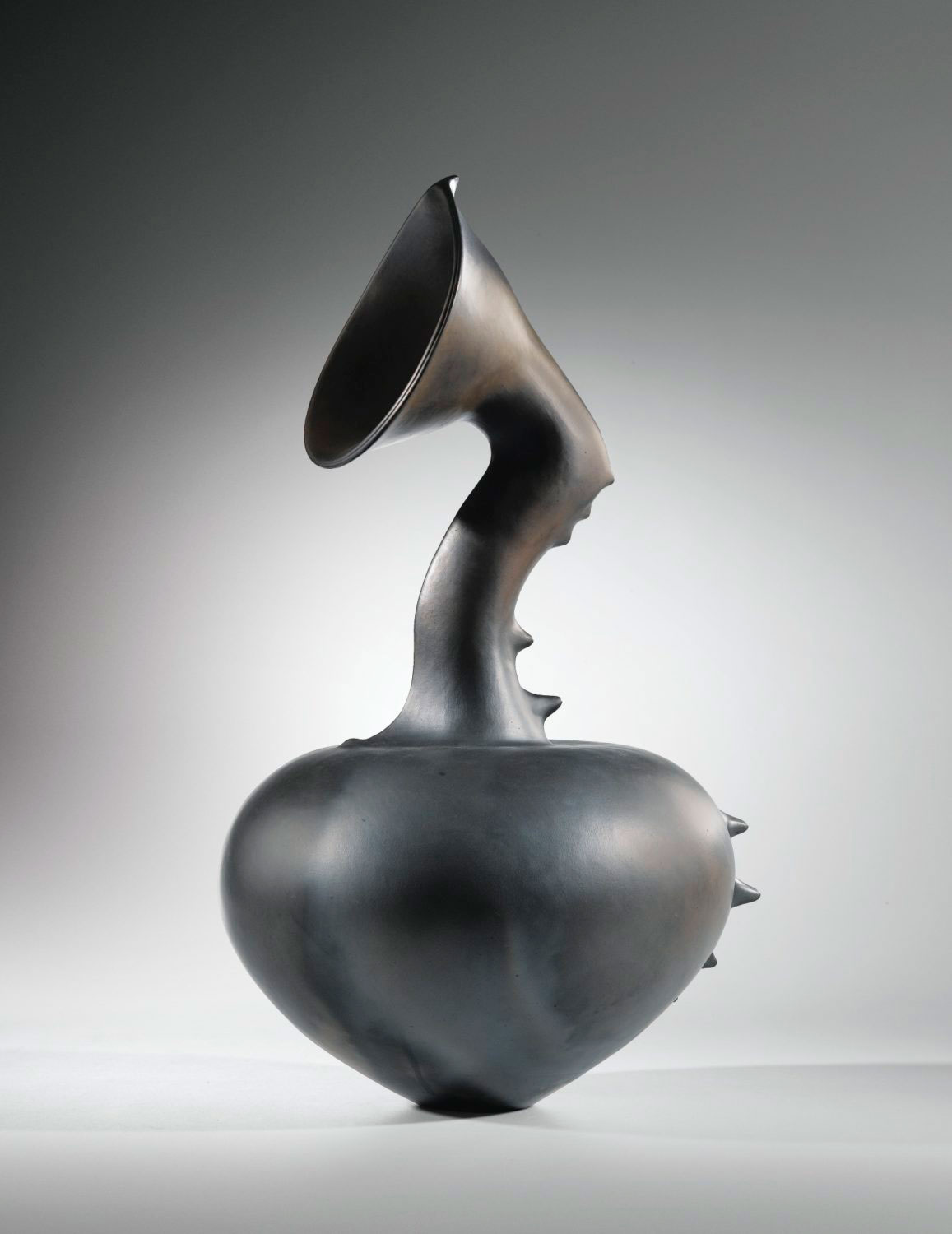 Other artists whose work is being exhibited include Grayson Perry, Edmund dee Waal, Emma Hart, Lubna Chowdhary, Shahpour Pouyan, Jonathan Baldock, Klara Kristalova, Lindsey Mendick, Salvatore Arancio, Ran Nagle, Liu Jianhua, David Zink Yi and Takuro Kuwata. Ugandan Leilah Babirye and Woody De Othello will also be sharing the space.
Leilah Babirye
Leilah Babirye
is a queer Ugandan artist whose stunning ceramic creations are a testament to her talent and vision. Using debris from the bustling streets of New York, Babirye skillfully transforms mundane materials into thought-provoking pieces that challenge our notions of identity, sexuality, and human rights. With strange forms and intricate details, her sculptures capture the beauty and complexity of the queer experience. From delicate figurines to complex compositions, Leilah's art is a celebration of the diversity and resilience of the LGBTQ+ community.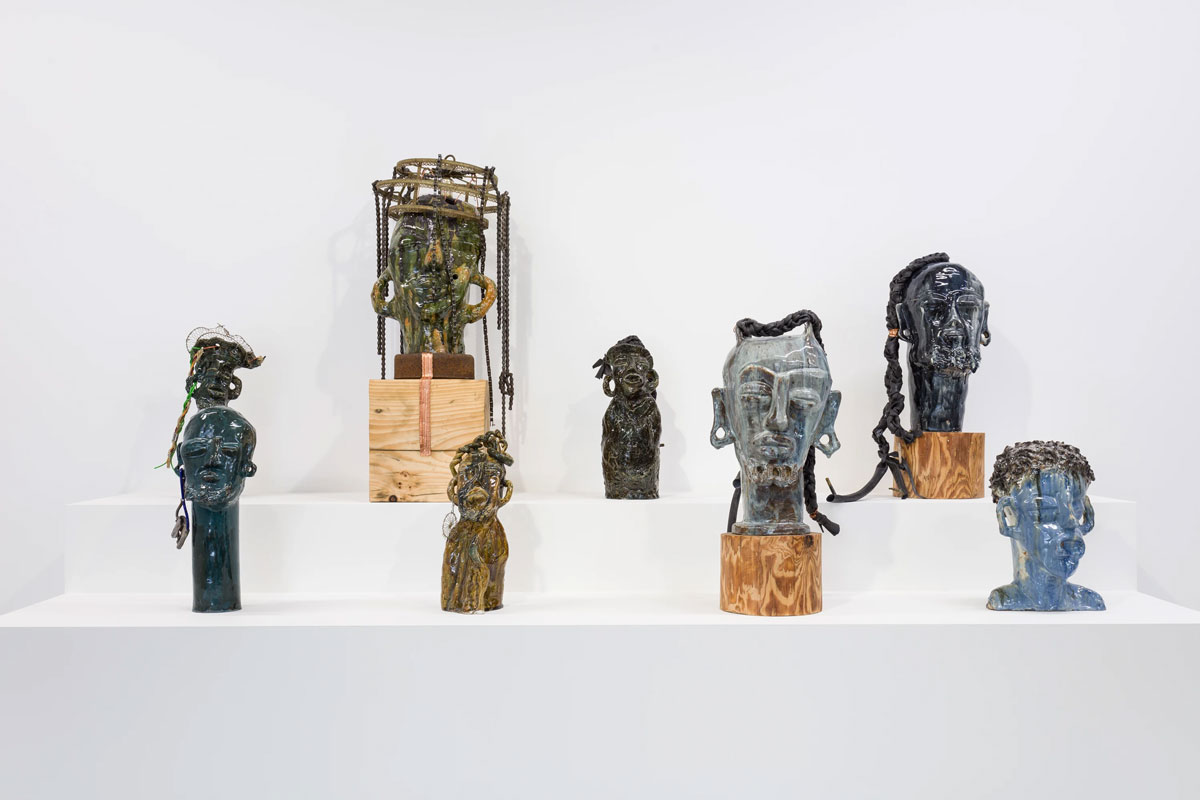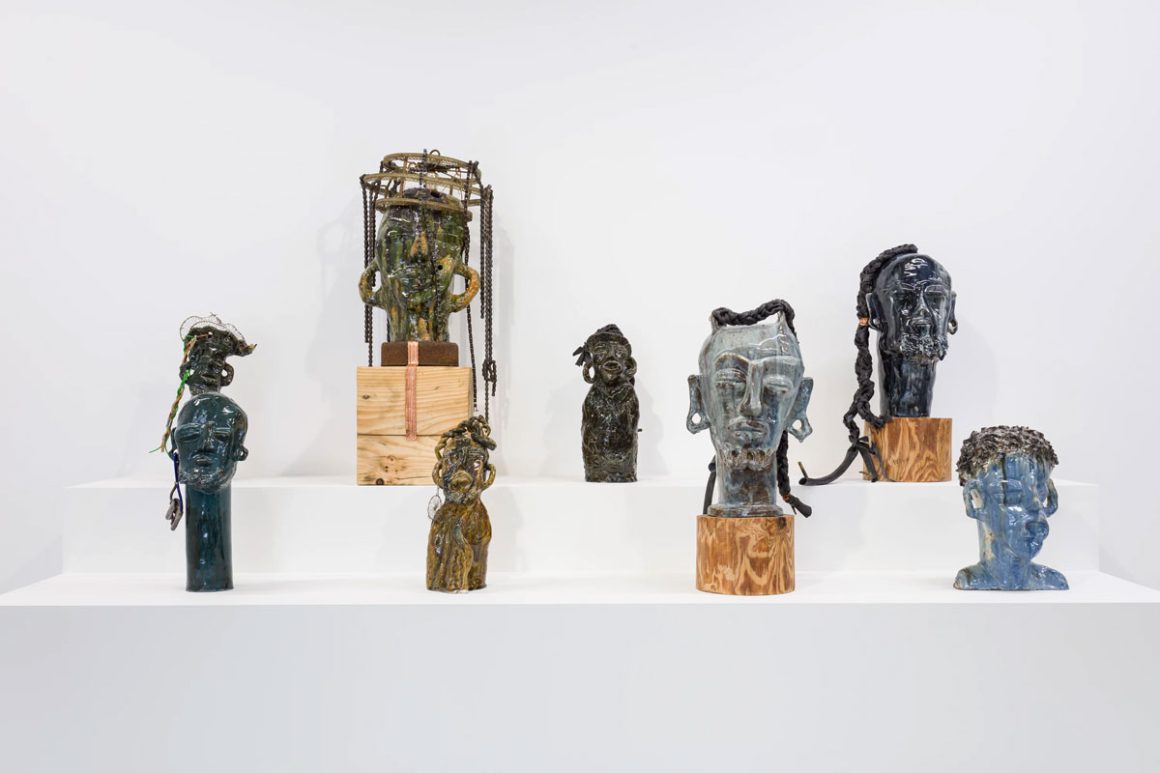 History
Born in Kenya in the 1950s, Magdalene moved to the UK in 1971 where she fused her African heritage and her interests in modernist sculpture. Today, Magdalene Odundo is unarguably one of the world's most celebrated ceramic artists.
Magdalene Odundo at Work
Using only her hands, Magdalene Odundo expertly molds clay into curvaceous figures with intricate details and captivating expressions. The Kenyan-born UK ceramic artist then carefully glazes her creations with rich, bold colors, often using black and oxidized, terracotta red pieces to enhance the striking curves and forms of her work.
With each piece she creates, Magdalene Odundo aims to showcase the beauty and strength of the human form, particularly as it relates to the African female experience. Her work is both empowering and thought-provoking, inviting viewers to explore their own perspectives on femininity and identity.
---
Our mission is simple: to uplift and safeguard African culture, with all its diversity, for generations to come. We celebrate our heritage and ensure its enduring legacy through in-depth coverage of the happenings across the continent, engaging initiatives, and collaboration with other African cultural practitioners.