2023 has been a heavyweight year for Kenyan literature. Daring writers have released books that portray the banes and happenings in Kenya without reservation or adornment. Various gatherings, festivals, and events have been attended that have had plenty to offer literary enthusiasts within the country and abroad. And the year is not over yet. It would be disingenuous of us not to recount and celebrate the developments that have occurred in the Kenyan literature scene in 2023.
Best Books of 2023
The most anticipated Kenyan book in 2023 was that of the late Binyavanga Wainaina; a posthumous collection titled "How to Write About Africa: Collected Works" which was published and released by Oneworld Publications. The collection, which contains a range of essays from personal to travel essays, short stories, food writing and satirical narrations as well, was released on June 6 in the United States. 
Similarly, another anticipated Kenyan book, Linda Musita's Mtama Road, was released on 4th of August at the McMillan Memorial Library in Nairobi. This was during the Soma Nami Pan-African Book Fair. Mtama Road is a short story collection in which Linda Musita documents the 90s as a decade using gorgeously rendered prose. Linda is renowned for being part of the Africa39 project, which was a collaborative project back in 2014 initiated by the Hay Festival in partnership with Rainbow Book Club. The Africa39 project sought to identify 39 of the most promising writers under the age of 40 with the potential and talent to define trends in the development of literature from both Africa and the African diaspora.
Self-publishing authors also contributed significantly to Kenya's literary landscape this year. The most acclaimed self-published book of 2023 was by the talented Eric Rugara. His short story collection titled 'A Surreal Journey of Discovery, is one critics and reviewers have heaped lots of praise on. Godfrey Kogie who reviewed the book for Maisha Yetu terms it as 'a fantastic voyage that truly captures you from the first page to the end'. 'A Surreal journey of Discovery' contains 22 stories, all written by Rugara.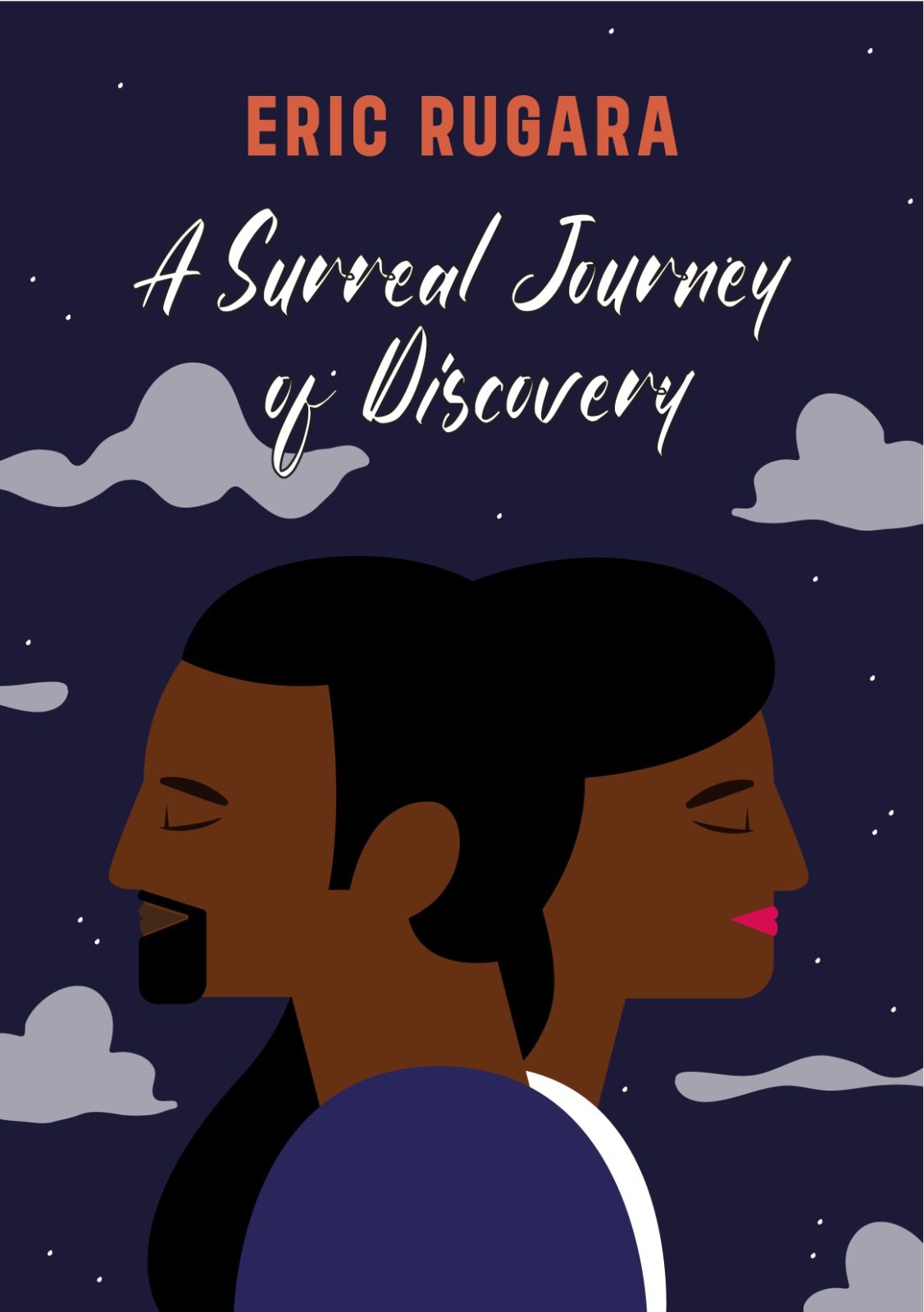 Another book of consequence released in 2023 was The Heart Is A Bastard.  The anthology was edited by the acclaimed Zukiswa Wanner alongside Elias Mutani. The book, which was released on May 27 features stories from Kenyan writers Nyasili Atetwe, Maureen Waithaka, Gladwell Pamba, Julius M.. Chiwaya, Jibril Adam, Misigo Daniel Mwanzu, Fatma Shafii and Ruth Nyadzua alongside other East African counterparts such as Tanzania's Noella Moshi and Sia Chami, and Uganda's Charlie Muhumuza, Joanita Kente and Precious Kemigisha. Its publication was facilitated by the University of East Anglia.
Eclectic Literary Events
Among the various literary events held in the country this year was the inaugural Soma Nami Pan-African Book Fair. This was a first of its kind book fair, where 10,000 books and 2,000 titles from over 50 African countries were displayed for purchase at discounts of up to 50% of the recommended retail price. The book fair was held at the  Macmillan Library in Nairobi, between 1st and 5th August 2023.
That same month,  the Nairobi Literature Festival which is popularised as NBO Litfest was held. The theme  for the Nairobi Literature Festival was Mtaa Narratives, which according to the organisers meant 'a call to explore cultural memory and the stories that ground us'. The festival had panelists that stretched across all genres of creative arts; from writers such as Alexis Teyie, Lola Shoneyin, to musicians such as Sanaipei Tande, Scar Mkadinali, Juliani, and others.  The 3-day festival was held between August 24th and 27th.
In September, Kenyan lit enthusiasts also saw the return of the Macondo Lit Festival. The 2023 edition brought together authors from Arab, English, French and Portuguese Writing language zones of Africa and beyond. All these writers came together to hold conversations around the theme 'Disrupting home'. Some of the invited guests included the trio of revered Angolan writer and musician Kalaf Epalanga, Sudanese-British writer Leila Aboulela, South African writer Masande Ntshanga alongside others. Macondo litfest was conceptualized by Yvonne Adhiambo Owuor alongside Anja Bengelstorff and this was its third edition.
More recently in October, Alliance Française Nairobi saw the return  of its book festival, NYrobi Book Fest. This third edition of the annual book fest had on offer panel discussions , poetry performances and various storytelling sessions. Among the invited guests was Remy Ngamije, the Namibian writer who is the founder of Doek Literary Magazine and a Miles Morland Writing Scholar 2023.
More to Come in 2024
Adding further to the vast positives that have occurred in the Kenyan literary canon in 2023, more is still expected to come in the coming year. Peter Ngila Njeri's award winning novel manuscript, Legend of The Beach House, is set to be published in 2024 by Abibiman Publishing in the UK. The manuscript which was awarded the 2023 James Currey Prize for African Literature at the African Literature Festival in Oxford, UK on September 3, is one of the most anticipated books from the continent this coming year.
Alongside Peter's, the other widely anticipated Kenyan book  is by Dennis Mugaa, whose short story collection Half Portraits Under Water & Other Stories is set to be released by Nigerian publishing house Masobe Books. Mugaa is mostly known for emerging as the 2022 winner of the annual Black Warrior Review Fiction contest. Makena Onjerika, the Caine prize winner 2018, is also compiling an anthology of Kenyan speculative fiction scheduled for release in 2024. As the call-out for the anthology which will be titled Yajayo states, this will be a book that curates speculative  fiction stories that explore futures that are heavily connected to the past and the present. Futures that are singly and peculiarly Kenyan, whether positive or negative.
As we look ahead to future releases, assured that the diligence of our writers will ensure that each chapter in our literary story is more captivating than the last, we applaud the current successes in Kenyan literature.
---
Frank Njugi is a Kenyan Writer, Page Poet, Culture Journalist and Critic. He has written for platforms such as Debunk Media, The Standard Kenya Newspaper, Sinema Focus, Afrocritik, The Cauldron,The Moveee, Africa in Dialogue, Brittle Paper, Salamander Ink Magazine and others. He tweets as @franknjugi