Karun is not new in the music industry. The alum of the Berklee College of Music has been on the scene for more than a minute. The Kenyan artist has had a passion for music all her life. She has collaborated with several artists, both local and international. In her music, Karun sings about her life experiences, and in an interview with Okay Africa, the singer mentioned that her mom thought she was too giving of herself. Karun is only happy to give and inspire others through the music she makes.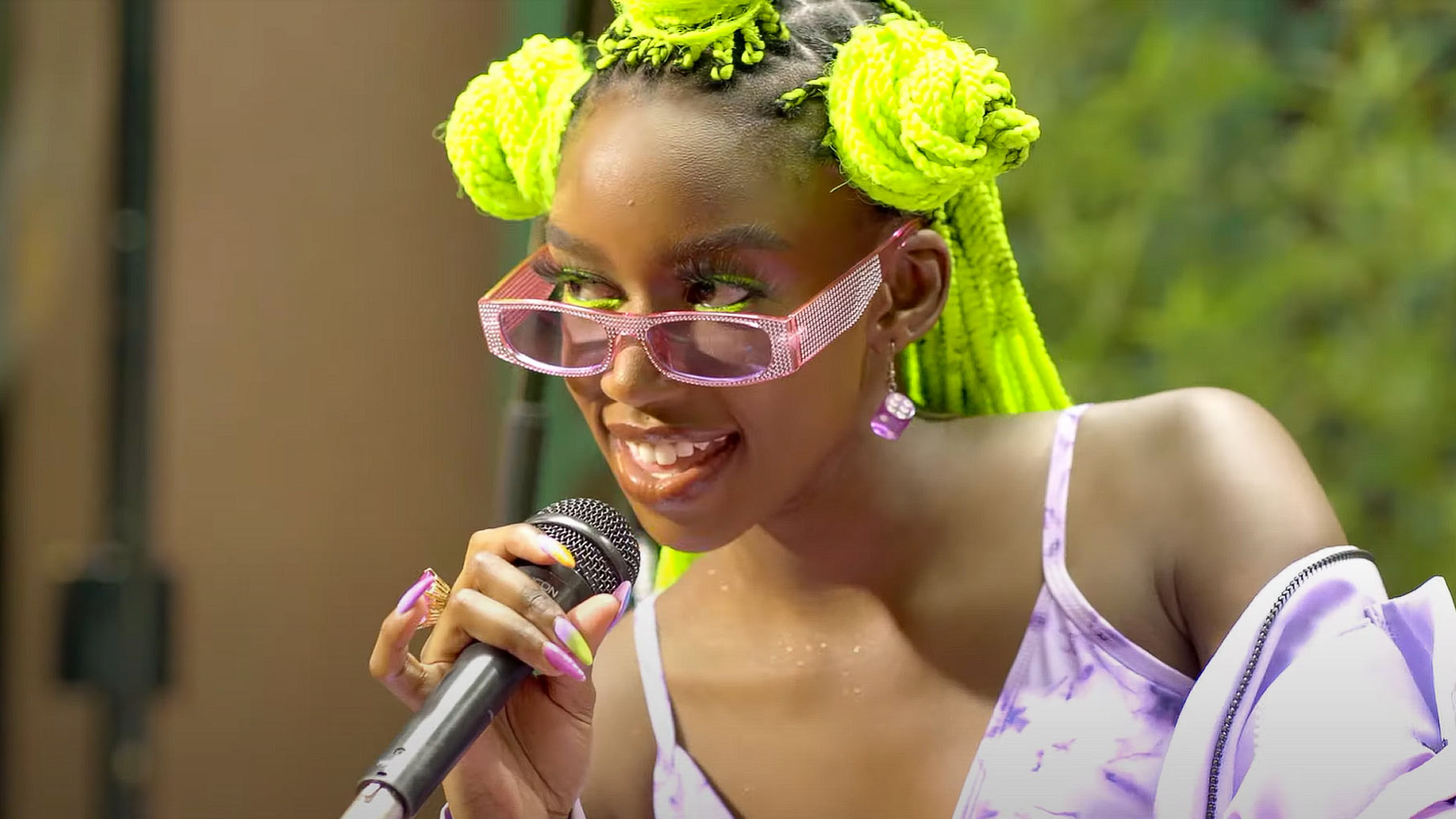 She has released 4 albums and several other projects starting with the 2013 album 'Sun & Moon' followed by Indigo in 2016, Catch a Vibe in 2021, and a collaboration project titled Passenger 555 with Jinku in 2021. Karun has collaborated with several Kenyan artists such as Xenia Manasseh, Jinku, MOMBRU, Kagwe Mungai, Fena Gitu, and others. Internationally, Karun has collaborated with American artist Amindi and Nigerian artist SOLIS.
She was among three Kenyans named in Forbes' Africa '30 Under 30′ 2019 list – Creatives Category. In 2020, Karun was crowned 'Best R&B Artist of the Year' at the 4th annual edition of the Café Ngoma Awards, where she was nominated against Bensoul, Bridget Blue, Meryl Paige, and Wendy Kay. To salute the Kenyan artist and to bookmark this part of African music history for posterity, we have compiled a list of Karun songs we can't help replaying in the office.
Listen to the full playlist of 10 Karun songs on Spotify and on YouTube. Click on any song to skip to that section.
Top 10 Karun Songs
8. One In a Million – with Fancy Fingers
9. Make Believe – with Blinky Bill