Amapiano is a new genre of music coming from South Africa. The music is easily identifiable with its blends of kwaito, jazzy piano melodies, house and EDM influences.
Catering to different Tastes
Amapiano music is diverse, catering to different tastes in music. There's Amapiano that borrows heavily from South African music genre Bacardi. This genre of Amapiano has a steady percussion rhythm going on in the background and upbeat single riff basslines. Another kind of Amapiano is influenced by deep house music which had its heydays in the early 2000s.
Head-bobbing Grooves
The music builds up to a head bobbing groove as the music progresses. Eventually, it peaks into a simple bassline accompanied by drums, synths and vocals.
The music genre has now crossed over internationally, thanks to digital music consumption. Music lovers are now getting new 'piano music not just from South Africa but from Nigeria, Kenya and other African countries.
Like other kinds of good music, the sounds of Amapiano cross cultural and ethnic barriers. They electrify everyone equally throughout the world.
Official Amapiano Spotify Playlist
Spotify, the world's largest music streaming platform already has an Amapiano playlist. The playlist has more than 2000 active followers so far.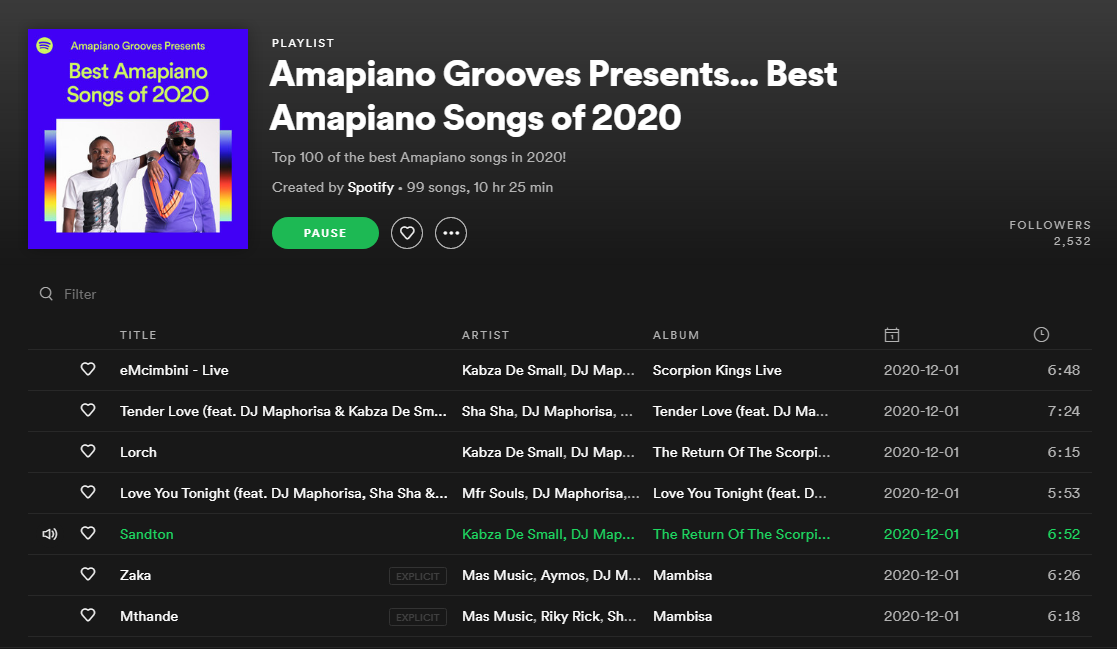 Spotify recently launched their services in 5 other African countries. This brings the total number of African countries Spotify is available in to 10. South Africa, Cameroon, Egypt, Algeria, Tunisia, Kenya, Uganda, Tanzania, Nigeria and Ghana.
More Competition
Amapiano's success means that artists have to be creative to capture the ears and eyes of the listeners. Easy access to Digital Audio Workstations (DAWs) like FL Studio and Ableton has changed the game. Today, anyone serious about their craft can serve their audience high quality music from the comfort of their home. Distribution can also be handled remotely.
Long gone are the days when only moneyed production houses and studios could produce great music content.
The future of Amapiano
As Amapiano music becomes more influential, producers hope that the genre will evolve to encompass vocals with a cross-generational message that can be heard in the future with a purpose other than just to dance.
---
Our mission is simple: to uplift and safeguard African culture, with all its diversity, for generations to come. We celebrate our heritage and ensure its enduring legacy through in-depth coverage of the happenings across the continent, engaging initiatives, and collaboration with other African cultural practitioners.