Collaboration has always been part of making good art.
As times change, the more I become convinced that the greatness that matters most is that which people achieve through collaborating and helping each other.
Collaboration in Music
Collaboration is not new to the arts. In music for instance, many are the times when a hit record credits several people involved in the creative process. The producer who made the beat. The songwriter who crafts the hook. The instrument player who lays down the horns or strums the guitar, or the other artist(s) who is featured in the song. Collaboration has always been part of making good art. The only difference between the past and now is the proliferation of technology. With technological advancement, it has become much easier for artists to put out their work and reach the fans. Artists are increasingly launching their own record labels and marketing their music themselves.
Because of the ease of entry into the music industry, there are many more actively practicing artists. While this is good news for music lovers, it presents a new problem for artists. To stay relevant, artists constantly need to connect with their audiences while keeping existing audiences engaged. Collaboration has provided a great platform to achieve success and reach new audiences.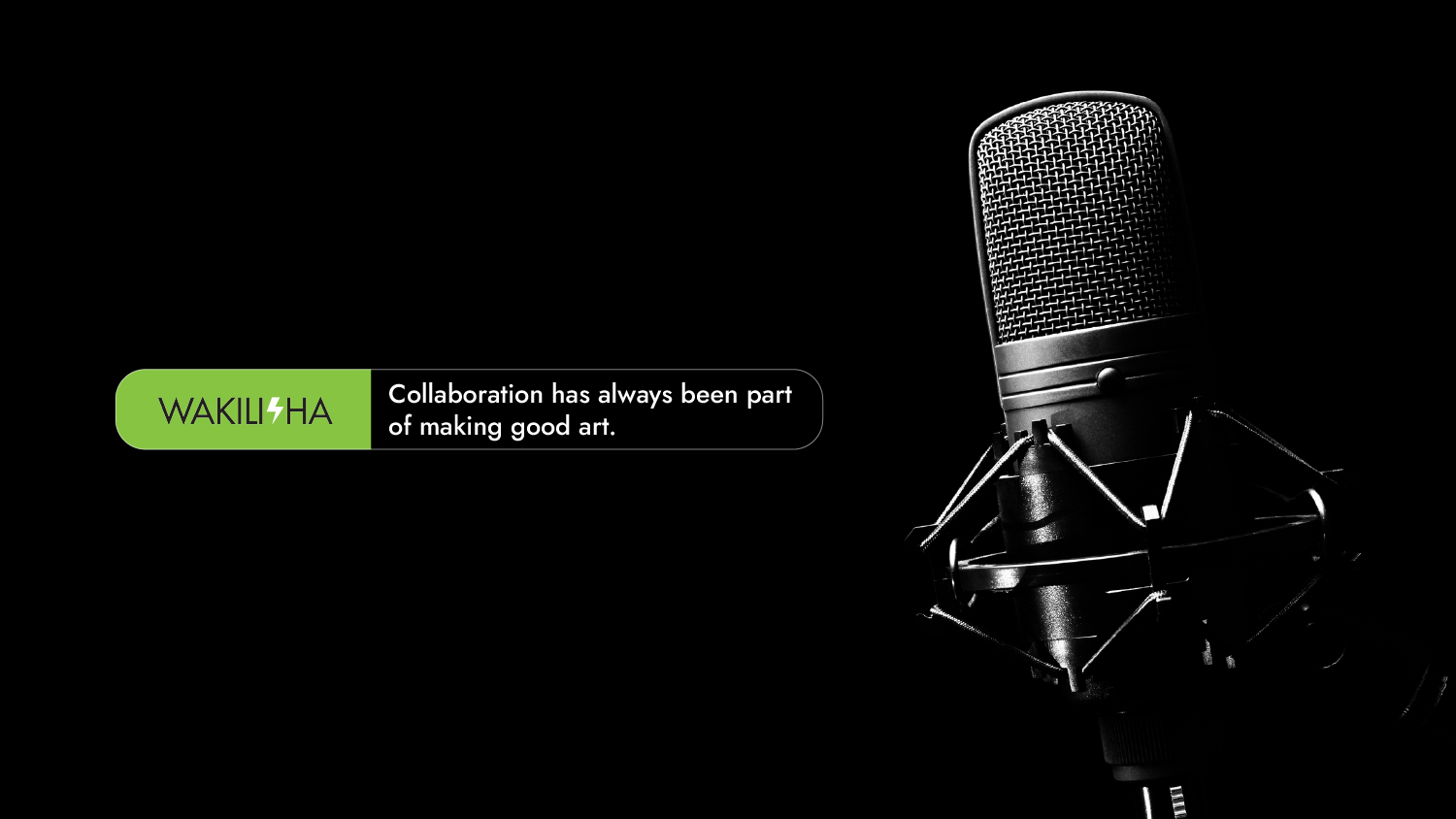 It may sound easy to approach another artist and propose a project to work on together. However, seldom is it straightforward. As an artist, your challenge is not only to collaborate with others but also to collaborate with relevant artists who will propel you forward on your artistic journey. After all, not every artist resonates with your audience and neither would you resonate with every artist's fans. The process of collaboration can be impacted by the characteristics of its environment and the interaction among those collaborating.
"If we support each other we gon' all eat that cake." – Khaligraph Jones.
Going Beyond
The last couple of years have seen Kenyan artists collaborate with other Kenyan artists as well as with international acts. From the likes of Khaligraph Jones collaborating with Sarkodie in Wavy and Ali Kiba in his 2022 album Invisible Currency, to Sauti Sol featuring Niniola, Burna Boy and India Arie in some of their latest releases. Many other Kenyan artists have not been slacking on the collaboration front either. Artists like Nyashinski, Mejja, Trio Mio, Femi One, Fena, Sanaipei, Nviiri and Bensoul have embraced producing content by working with new people and stepping out of their comfort zones. This is great news for the industry as a whole.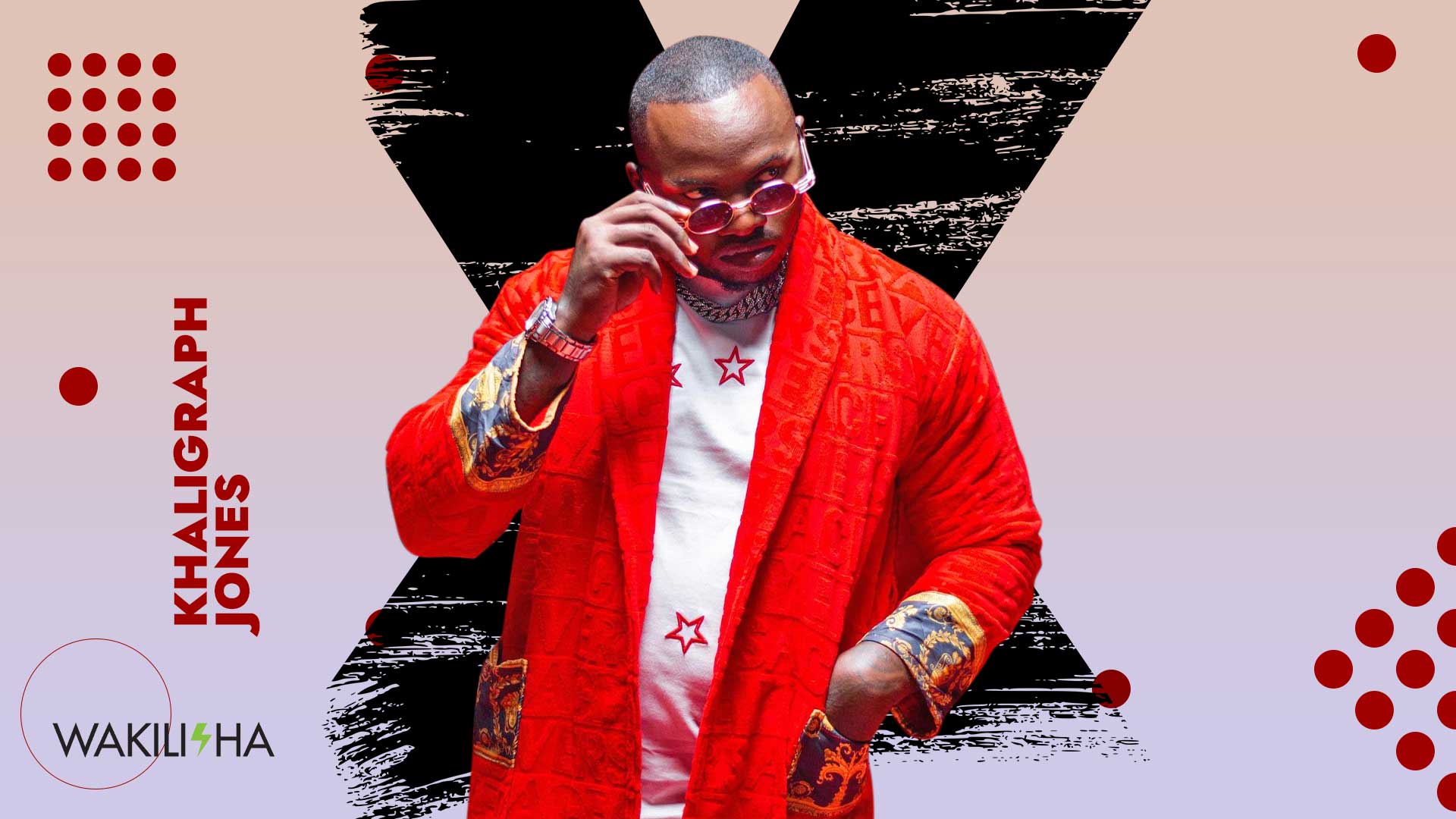 When two artists actively get themselves involved in collaboration, they each put forward their perceptions of the art. These perceptions are unique. And so the artists have to find points of agreement that allow the art to be created without either of them losing their unique value. This influences how they create and evaluate ideas. The best ideas can be kept and those in contention can be discarded. As co-created ideas are executed and new art is released into the market, the partnership develops. At the same time, the meaning of the collaboration as perceived by the end consumer becomes strong.
Other types of Collaboration in Music
Collaboration has not just been in the production of content. Artists have also embraced collaborations with other content creators. These include social media influencers and popular personalities like Azziad Nasenya, whose viral TikTok video of her dancing to Mejja and Femi One's Utawezana hit song propelled the song to popularity at the height of the Covid-19 pandemic in 2020. According to the TikTok star, the viral video she created led to her receiving over 17000 messages expressing interest in working with her in one way or the other. Artists have also been partnering with celebrities as cast in their art productions. For Ben Cyco and Kambua's video for the track Anaona, the popular Wajesus Family appear as actors. This has allowed them to tap into new audiences thus growing their reach and influence.
Creating New Sounds
The influence of the collaboration boom happening in the Kenyan music industry is already being felt. The convergence of various genres is creating new sounds. Artists like Savara of Sauti Sol have permeated into previously niche genres like Gengetone. This has been achieved through strategic collaboration with budding and promising artists. Collaboration in music has allowed more people to enjoy their favorite artists' music while providing a new platform for them to discover new artists as well.
It is collaboration that has propelled the Afrobeats genre of music to the top on global music charts. Artists like Wizkid and Burna Boy, who recently won a Grammy award, have become household names around the world. With collaborations involving artists like Damian Marley, Beyonce and Drake, it is now paramount for artists who wish to make it big, to collaborate. Whether the artist already has an existing fanbase or is just starting out. Collaboration in music is now a significant part of making art.
---
Our mission is simple: to uplift and safeguard African culture, with all its diversity, for generations to come. We celebrate our heritage and ensure its enduring legacy through in-depth coverage of the happenings across the continent, engaging initiatives, and collaboration with other African cultural practitioners.