Nyege Nyege Festival is back. The 4-day 2023 Nyege Nyege Festival, which marks the 8th anniversary of Nyege Nyege-ing, will be held across 7 stages on 3 sites along the Nile River; The Jinja Golf Course, Source of the Nile and the Jinja Showground. The party will kick off on Thursday November 9th till Sunday, 9th November.
4 days of the best traditional and contemporary African music will be showcased to music fans from all over the world. In addition to party animals and adventure seekers, the 2023 festival also holds promise for new music lovers, breakthrough artist supporters and blossoming talent finders.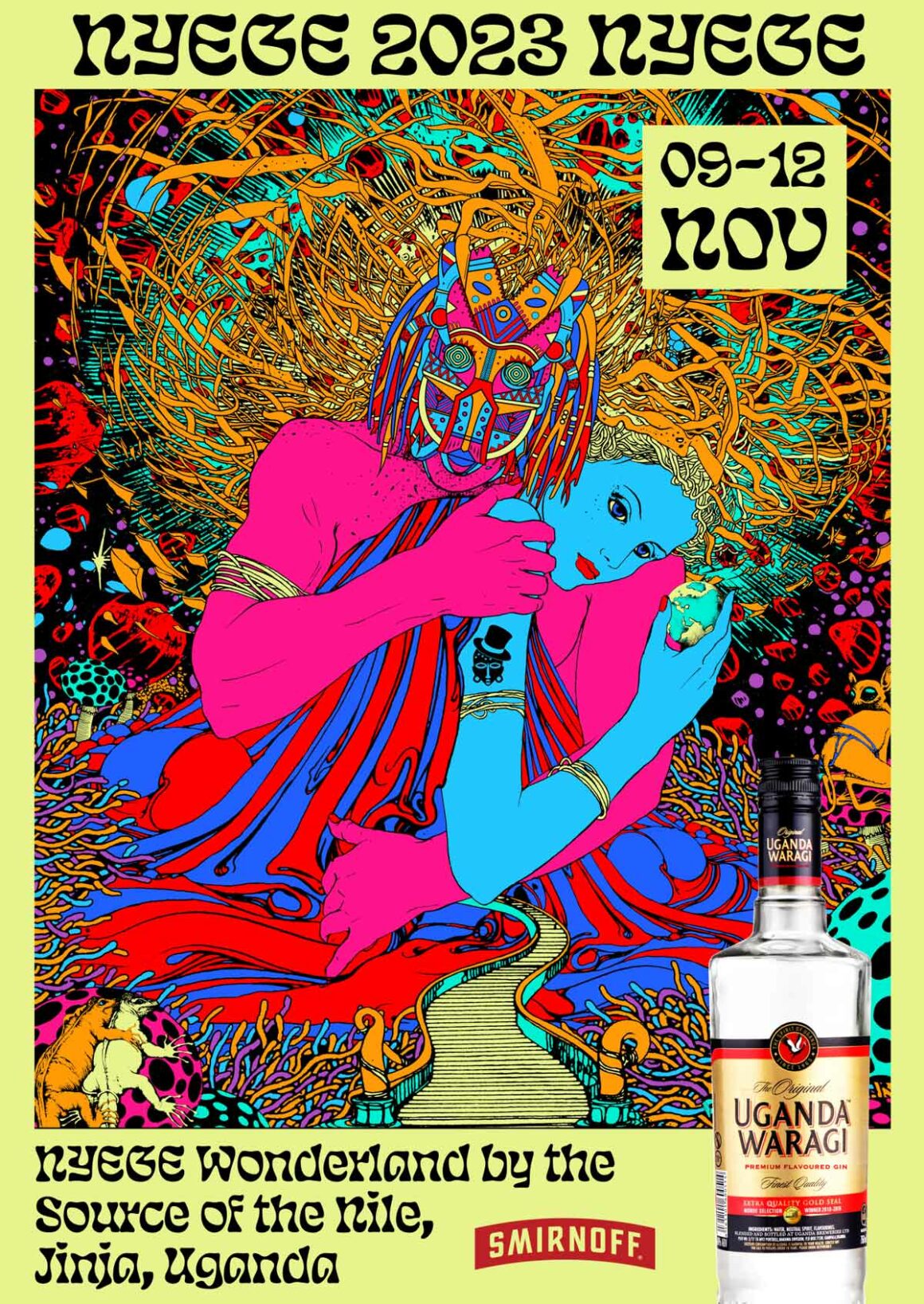 Line-up and Music
While the line-up is yet to be announced, the organizers have revealed that the 2023 festival will include some of East Africa's most exciting acts as well as artists from Nigeria, South Africa, and Brazil. South African Amapiano, Afrobeats, Gengetone, Singeli, Soukous, and many other genres have been teased to eager fans.
Tickets
Tickets for the 2023 Nyege Nyege festival are already on sale with Die hard tickets set to be on sale until 31st August. Those cost 120K Ugandan Shillings and 5K Kenyan Shillings. For more details on ticket prices see the image below.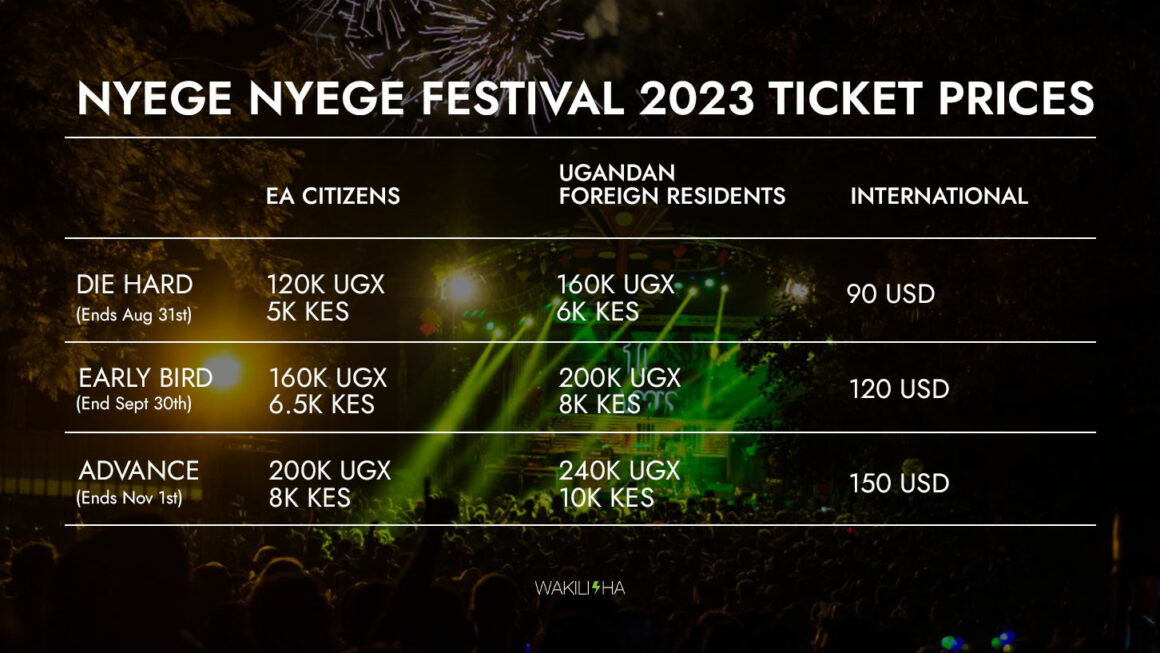 ---
Muiruri Beautah is a Head Writer at WAKILISHA and an Art Director at Tessera Communications. He has created award winning work for brands such as Unilever, Diageo, SafeBoda and Safaricom Plc. He lives in Nairobi and in the hearts of children around the world.